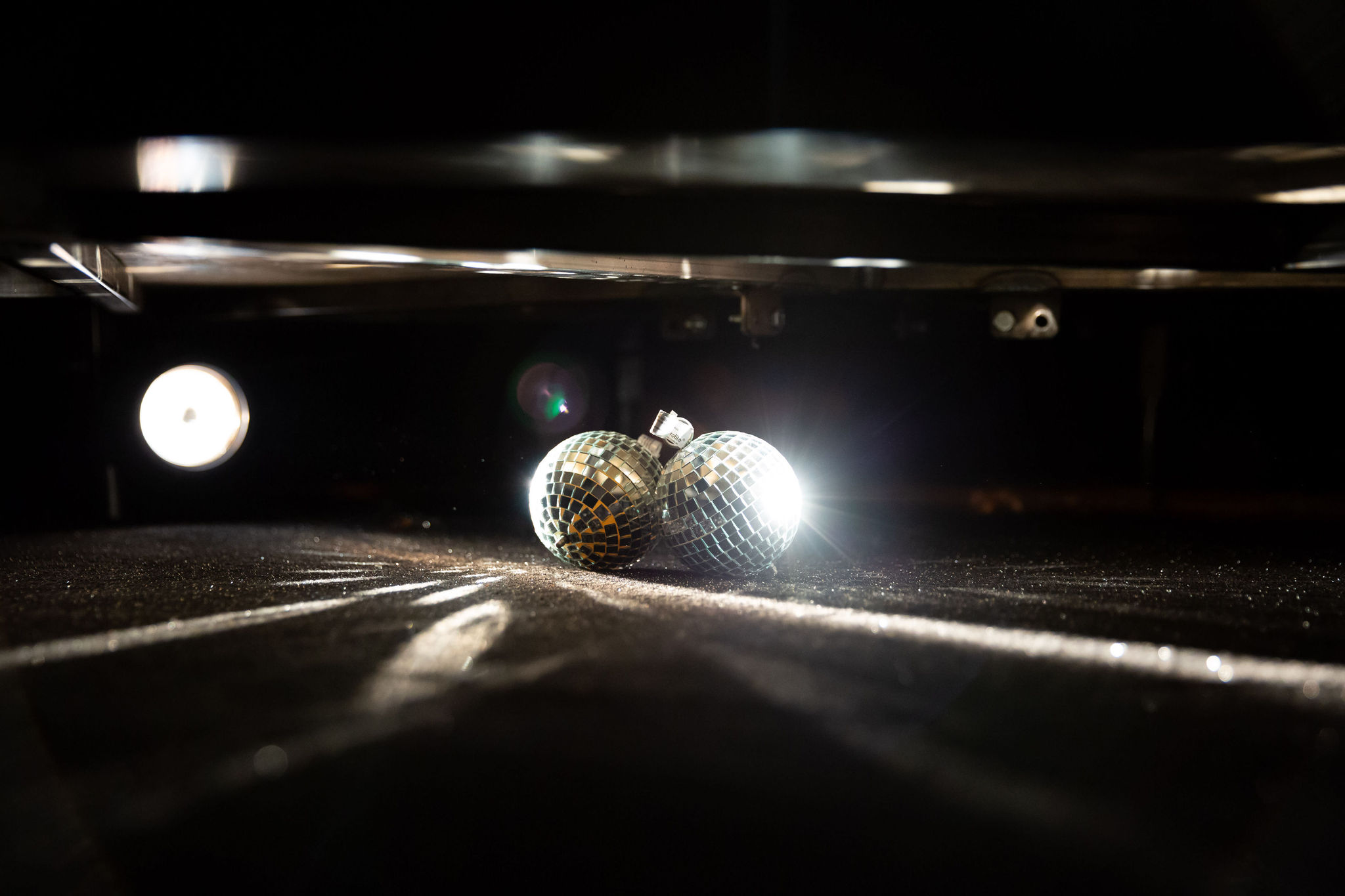 Supported by Genesis Foundation's Kickstart Fund, Box of Tricks is on the look out for three new Associate Artists – a Lighting Designer, a Sound Designer and a Movement Director – to join our creative team on a year-long attachment as we explore how we champion offstage talent in the North.
Piloting a new model of working with freelance creatives, the three new Associate Artists will join Box of Tricks alongside associates Katie Scott (Designer) and Alice Longson (Production Manager) on a paid year-long attachment.
During this time, each associate will be embedded within the company and given agency to establish their own creative journey and support the company's professional development programme. They will have opportunity to develop specific aspects of their own creative practice as well as explore the needs of the wider creative community of offstage artists across the North.
During a year-long associateship, each Associate will:
~ Develop specific areas of their own creative practice in consultation and with support from Box of Tricks;
~ Be invited into the creative process of developing new plays at an early stage – watching sharings and reading drafts;
~ Lead conversations and consultations – either online or in person – with a range of early- and mid-career freelance creatives in the North;
~ Deliver a ToolBox workshop for early-career offstage artists focusing on their specialism and experience;
~ Report back to Box of Tricks about their findings and recommendations for creating a long-term talent development programme for early-career New Creatives.
Designed to work alongside other creative commitments, each Associate will be paid a fee of £2000 for the year-long attachment (envisaged as around 15-20 days' work across the year).


A Genesis Kickstart Fund project, supported by the Genesis Foundation.