Next up on the SparkBlog we have Lighting Designer Richard Owen…
1. What most excites you about SparkPlug?
It's such a fantastic script and so lyrical that it excites me to create the lighting for the different locations also to work with Katie and Chris on such a brilliant set design and soundscape, it feels like as designers we have the license to have some fun with the production.
2. Describe the play in 3 words?
Powerful
Poetic
Cars
3. What was your family's first car?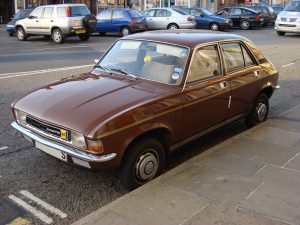 Austin Allegro in brown.
4. What's your favourite childhood artist or song?
Prince – 1999 Album/Little Red Corvette
5. What's your talent show act?
There is a reason why I work behind the scenes, but I used to do very bad impressions of the Crossroads cast
6. Where are you most looking forward to visiting on the tour and why?
I love to see the show in different places, especially venues we haven't visited before, Newcastle and Birmingham will be highlights.
SparkPlug opens at HOME Manchester from 13-23 February before touring nationally until 13 April 2019. Book now: http://bit.ly/SparkPlugTour. 
#SparkPlugTour