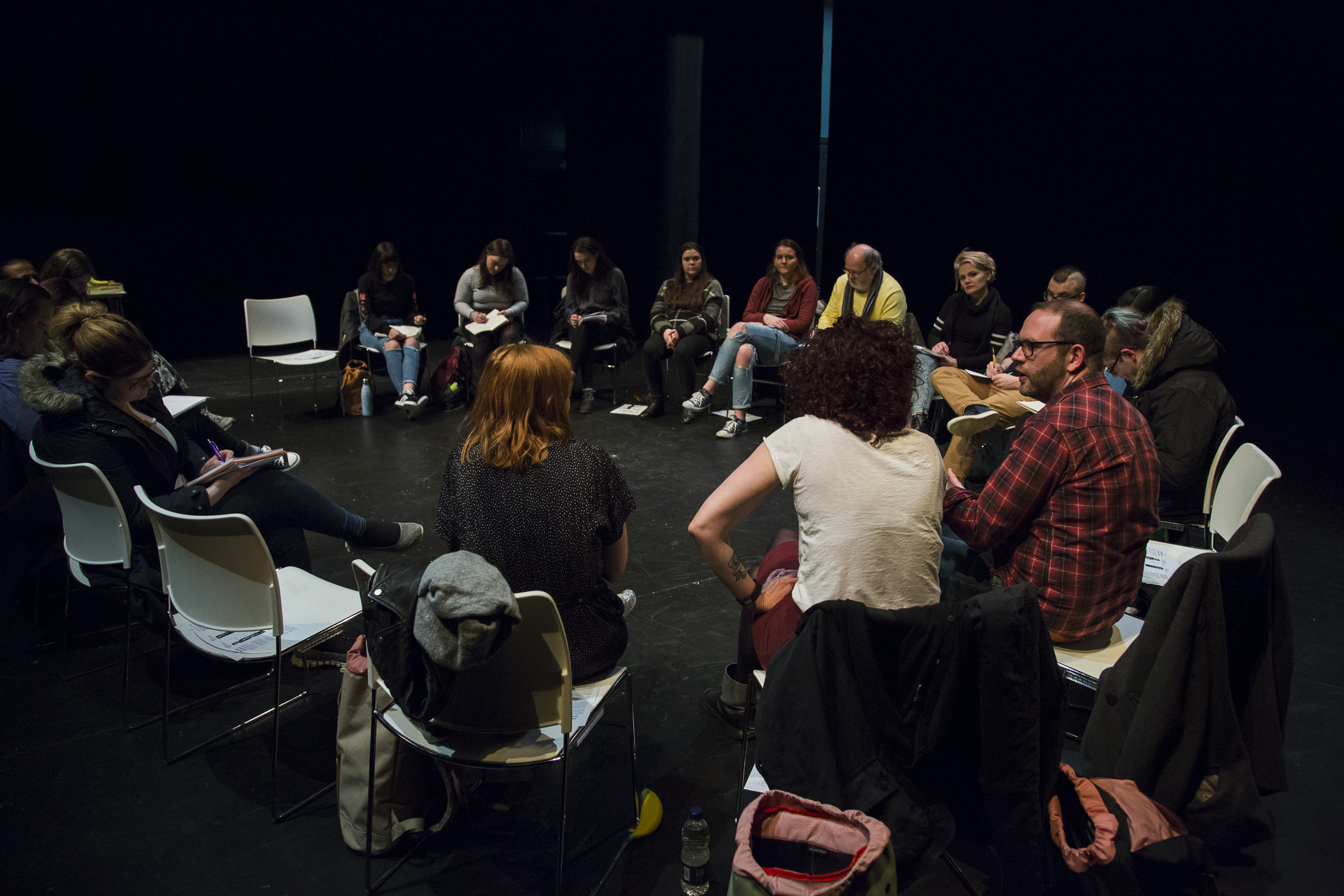 Box of Tricks invites you to join us at our Under Three Moons Social Club, an informal post-show chat about the play and issues raised. Alongside leading voices from local mental health charities, the Under Three Moons cast and company will spark a relaxed conversation about everyday mental health in the modern age, the changing face of masculinity and the nature of male friendship.
For anyone interested in continuing the conversation, information about your local mental health services will be available on the night and online.
Our Under Three Moons Social Club is free and everyone is welcome. Running time approximately 30 minutes. There's no need to pre-book; just stick around after the show and we'll show you where to go.
"Alongside our tour of Under Three Moons, we're delighted to be launching a raft of activities to get people talking and to raise mental health awareness. Front and centre, we'll be hosting post-show Under Three Moons Social Clubs – an informal and welcoming platform to talk about mental health in the modern age. Inspired by the play, we'll be joined by leading voices from local support networks – including Mind and the Samaritans – to talk about everyday mental wellbeing, self-care, male friendship and the changing face of masculinity. As a man who has battled with depression over the years, I know from personal experience that it's good to talk and I look forward to hearing what people have to say."
Adam Quayle, Joint Artistic Director, Box of Tricks

Social Club Calendar
Salford, The Lowry
Post-show, Wednesday 25 September
Charity partners: Andy's Man Club Manchester
Huddersfield, Lawrence Batley Theatre
Post-show, Friday 4th October
Charity partners: Andy's Man Club, The Samaritans
Liverpool, Unity Theatre
Post-show, Friday 11th October
Charity partners: Opening Up, Wirral Mind
*** EXTRA DATE ADDED***
Mold, Theatr Clwyd
Post-show, Tuesday 29 October
Charity partners: Andy's Man Club