A network for Northern playwrights
"Every story told. Every voice heard."
Box of Tricks launches our PlayMakers Network, a radical response to support our cultural community and offer a creative home in these challenging times. Aimed at Northern playwrights and theatremakers at all levels of experience, this accessible, open-to-all resource offers an ambitious programme to connect, collaborate and create.
Following the outbreak of coronavirus, the cultural landscape has changed overnight and the PlayMakers' programme is a rallying call to our cultural community and a creative response to changing needs. Now is the time to explore new ways to unite and connect in these disconnected days.
PlayMakers: Pen Pals
Our Pen Pals exchange programme will match pairs of playwrights to connect, share ideas and develop their craft, giving them the time and focus to commit to an idea they want to develop. During the exchange, all Pen Pals will write and develop a full-length play which will receive feedback from the Box of Tricks team.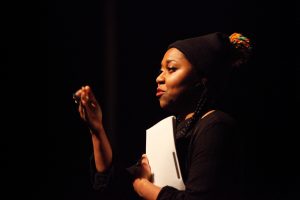 PlayBox 2021: Open Submission Window
For the first time, we will open a two-month script submission window for our flagship PlayBox Programme for early-career North West Playwrights. We want to read new plays from local talent and unheard voices – actively seeking playwrights from under-represented groups – and find three emerging writers for our 2021 cycle.
PlayMakers: Masterclasses & Creative Surgeries
Teaming up with previous Box of Tricks playwrights, we will deliver a series of online PlayMakers Masterclasses covering a range of topics and offer one-on-one Creative Surgeries for theatremakers who want professional advice on areas such as producing, fundraising, marketing and touring.
Masterclass series to be announced soon. Watch this space!