In Doggerland
A new play by Tom Morton-Smith
7 November – 30 November 2013
"You know when a song gets stuck in your head? Round and round … over and over. I've got that now … only it's not a piece of music … it's not a tune … it's a phrase: home is where the heart is … home is where the heart is."
A coastline erodes, a house falls into the sea. A mysterious brother and sister arrive looking for answers. Marnie clings to her camera, taking photographs of strangers and places. She has come to say goodbye to a life she never knew whilst her brother Linus is keen to make a fresh start. But when they find Simon and daughter Kelly, reeling in the wake of tragedy, all four lives are to become inextricably linked under the weight of the past.
A funny and heartfelt new play about lives lived on shifting sands, In Doggerland is a searching examination of love, family and identity.
Tom Morton-Smith is an award-winning playwright and former writer-in-residence at acclaimed new writing company, Paines Plough. He is currently under commission with the Royal Shakespeare Company.
Supporters:
Tweet
"Box of Tricks know how to pick their writers; Tom Morton-Smith's script is both poetic and philosophical, a thoughtful meditation on the impact of loss... There are some really heart-wrenching moments... In Doggerland is a touching and funny play that explores the lives of four people brought together by tragedy and hope."

★★★★ What's On Stage
"A lyrical study of loss... Such emotive subject matter could easily feel sensational or prurient, but Morton-Smith's careful handling gives rise to a lyrical character study of ordinary people burdened by exceptional circumstances. Hannah Tyrrell-Pinder's impressively spare production for Box of Tricks contains some affecting performances."

★★★ The Guardian
"Morton-Smith displays admirable restraint as he charts the choppy waters of love, loss and guilt without resorting to histrionics... [He] ignores the more obvious narrative paths to focus instead on a subtler and more emotionally resonant tale highlighting how people connect with and impact on each other... Morton-Smith's uncanny ear for dialogue, perfectly capturing the randomness of everyday speech as well as the way people reveal information about themselves, and a touching, unshowy denouement, demonstrate that this is a theatre company to watch and a writer in ascendance."

The Stage
"The play's greatest strength is that all of the characters boast the rare quality of being truly relatable… The standard of acting is very high and the pacey direction from Hannah Tyrrell-Pinder keeps a natural flow… You have to applaud playwright Morton-Smith for the subtle, incisive and thoughtful skill with which he's rendered relationships between characters."

★★★★ The Skinny
"In Doggerland is a mature, thoughtful drama about loss, responsibility and relationships, sensitively directed by Hannah Tyrrell-Pinder. Its central themes could have been treated sensationally, but here are handled with intelligence and genuine emotional resonance. A fine play, see it if you can."

★★★★★ Remote Goat
"The quality of the acting is excellent throughout... Morton-Smith's dialogue includes poetic and philosophical musings on the nature of identity and individuality but can also be beautifully simple, encapsulating an entire gamut of emotions in a few words. Hannah Tyrrell-Pinder's direction allows the scenes to evolve naturally... A strong production... Box of Tricks Theatre Company has discovered a touching and heartfelt new play and prove themselves to be a theatre company to watch."

★★★★ Public Reviews
"The seeming simplicity of Morton-Smith's dialogue belies a rich, poetic meditation on loss, identity and the complexity of care. Hannah Tyrrell-Pinder handles the play with appropriate attentiveness and an evident talent for finding the delicate, the intimate and the personal. This generates sensitive performances from the excellent cast of four."

★★★ Exeunt
"A smart and engaging new play... An intricate and intriguing story is peeled away with extreme delicacy. Morton-Smith and director Hannah Tyrrell-Pinder create four concise and credible characters."

Manchester Theatre Awards
"Hannah Tyrrell-Pinder directs with an impressive sense of pace, allowing the scenes to unfold naturally without fear of silences... It's an intriguing piece with some clever ideas, likeable characters and even some nice flashes of humour and certainly worth a look."

British Theatre Guide
Click to reveal more
Creative Team:
Director: Hannah Tyrrell-Pinder Designer: Rachel Wingate
Composer: Chris Hope Sound Designer: Chris James
Production Manager: Jack Dale Casting: Rebecca Jenner
Press and PR: Duncan Clarke Cast: Benjamin Blyth, Natalie Grady, Clive Moore and Jennifer Tan

Photo Gallery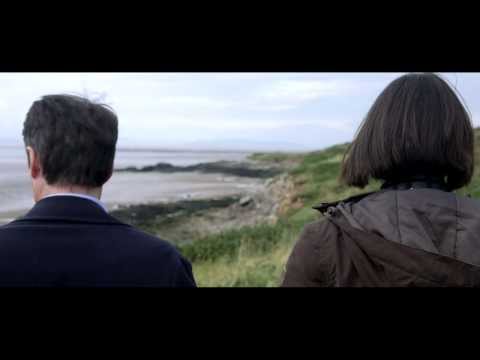 Video Gallery