New Tricks
Rehearsed readings of new plays
18 August – 1 October 2021
"Northern voices and Northern stories lighting up the electric North"
Through our New Tricks programme, Box of Tricks commissions, develops and produces bold new theatre from the most exciting voices in partnership with leading theatres.
Be the first to see rehearsed readings of three exciting new plays as part of our 15th birthday season…
---
How to Survive the War
A new play with music by Lizzie Nunnery
Stephen Joseph Theatre, Scarborough
Wednesday 18 August, 6pm 
"And all our pain is one. And all our joy is one. One voice escaping one body. After all our silence, all our fear, all our hiding, we've found each other in the street. We are here, we are here as one."
Inspired by conversations with Syrian women, How to Survive the War unearths the experiences of women in revolution and ensuing violent conflict. As lives and journeys intertwine, this epic play with live Syrian music explores the overwhelming and enduring connections between mothers and daughters. Pushing against the clichés of women in war, it celebrates female strength and tenacity under pressure.
How to Survive the War is set in the wild optimism of rebellion, in the moment when violence erupts, in the shock waves that run in its wake, in the journeys towards new hope. When all that was certain falls away, moments of human connection will save us.
---
Too Much World at Once
A new play by Billie Collins
Stephen Joseph Theatre, Scarborough
Saturday 21 August, 6pm 
"And I am struck by lightning, by this thought, by thinking – the world will not be kind to us. Because we haven't given it a reason to be."
The world turns. Dark clouds gather. Chaos is on the horizon.
On his fifteenth birthday, Noble transforms into a bird. Thousands of miles away, his sister Cleo is stationed on a remote island with the British Antarctic Survey. The birds have disappeared. Noble needs to reach her. Lying low until it's time to take flight, he finds solace in misfit Ellis while his mum Fiona desperately tries to stop their home from falling apart.
A lyrical, theatrical journey that spans continents and lives, Too Much World at Once is an urgent coming-of-age story for our times.
---
How Soon is Now?
A new indie musical by Siân Owen
Octagon Theatre, Bolton
Friday 1 October, 7:30pm
"You open the door into this club. And the noise and the smell and the heat hit you. It smothers you. Jumps all over you. Gets right in. All that new and adventure and mischief."
New Year's Eve, 1997. Manchester. In Déjà Vu's, Spin Jim is on the decks and ready to take you into the new year. The whole place is electric.
Three girls are on the dancefloor. Polly and Angie are ready for a big night. Jean is lost and alone. The future awaits. New Labour, New Year, new horizons. After decades of grey, this is their time. But as midnight beckons, and darkness falls, will they find their light?
Set to a live soundtrack of indie classics, How Soon is Now? is an indie musical about mates, music and magic – finding your place and finding yourself.
There's a club if you'd like to go…?
Supported by:



Tweet
Cast Members: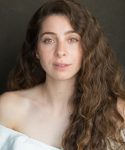 Raghad Chaar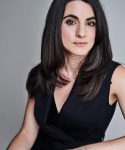 Shireen Farkhoy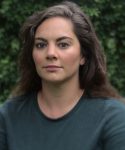 Isabelle Farrah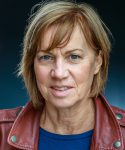 Meriel Scholfield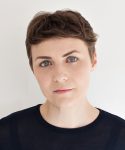 Katie West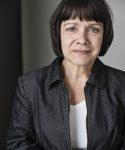 Alexandra Mathie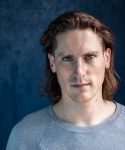 Dan Parr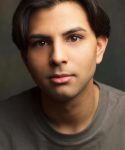 Jason Patel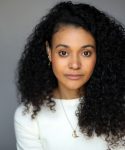 Natasha Cottriall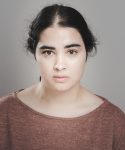 Nia Gandhi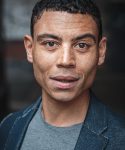 David Judge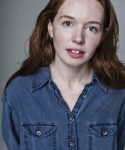 Vanessa Schofield
Creative Team:
Director: Hannah Tyrrell-Pinder Director: Adam Quayle
Executive Producer: Max Emmerson Music (How to Survive the War): Rihab Azar
Music (How Soon is Now?): Vidar Norheim
Photo Gallery