True Love Waits
A new play by Kenneth Emson, Evan Placey and Marcelo Dos Santos
16 November – 3 June 2010
"I can't talk about these things with anyone else. You're my priest."
Daniel is a convicted murderer on Death Row. Alice is his neurotic girlfriend. Charlie is a 15-year-old girl from Reading. Judith, a God-fearing mother. They all write to Daniel. They all need Daniel. But will true love wait?
An explosive comic drama for three voices, True Love Waits fuses monologue and movement to tell the story of three 'pen pals' approaching personal crises. As they write to Daniel, separate lives begin to interweave and collide, and events take a darker turn.
A unique commission from three of the hottest talents from the Royal Court's Young Writers' Programme, True Love Waits is a darkly comic journey through three women's lives and their obsession with a serial killer.
Tweet
"One of the most thoughtful, tricky and interesting plays in the programme. It's co-written by three talented emerging writers... The sharpness and specificity of the writing are hugely impressive... The effective direction from Adam Quayle and Hannah Tyrrell-Pinder keeps things simple, and it's very confidently performed by Abi Hood, Natasha James and Rowena Lennon. It took some courage from these writers to tackle this theme: it's paid dividends."

British Theatre Guide
"There's irony also in the triple-authored True Love Waits in which three women write to a man on Death Row... It's short and intensely gripping."

What's On Stage
"Three interwoven monologues that gel perfectly... It's a clever concept and one that is delivered with skill by Box of Tricks... Abi Hood, Natasha James and Rowena Lennon deliver gripping performances, making each pen-pal a thoroughly believable character. The three interwoven story arcs overlap perfectly and move to a surprising and moving climax. This is a world premiere but this assured production will hopefully go onto wider success."

Theatre Blog - Glen Pearce
Click to reveal more
Creative Team:
Directors: Adam Quayle and Hannah Tyrrell-Pinder Movement Director: Robin Guiver
Cast: Abi Hood, Natasha James and Rowena Lennon (Pulse, Latitude and Fest!) Cast: Victoria Bavister, Natasha James and Sarah Llewellyn-Shore (Nu:Write)

Photo Gallery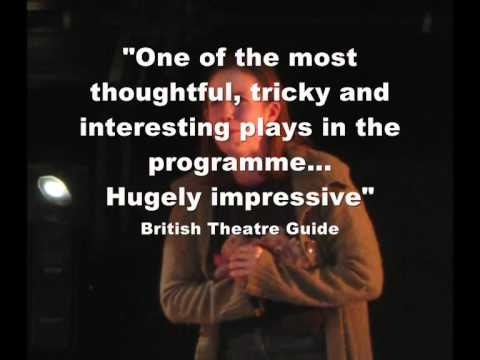 Video Gallery