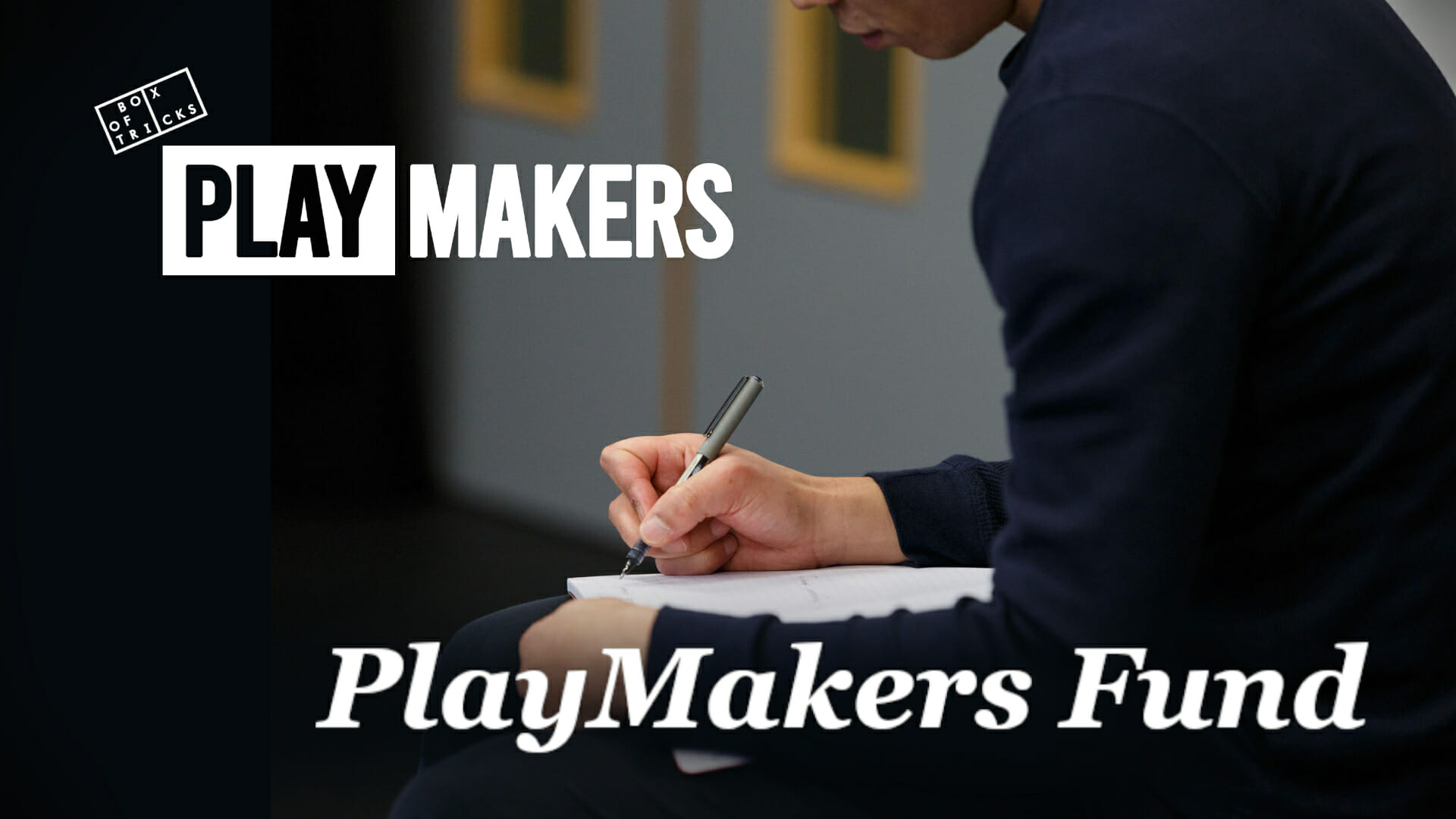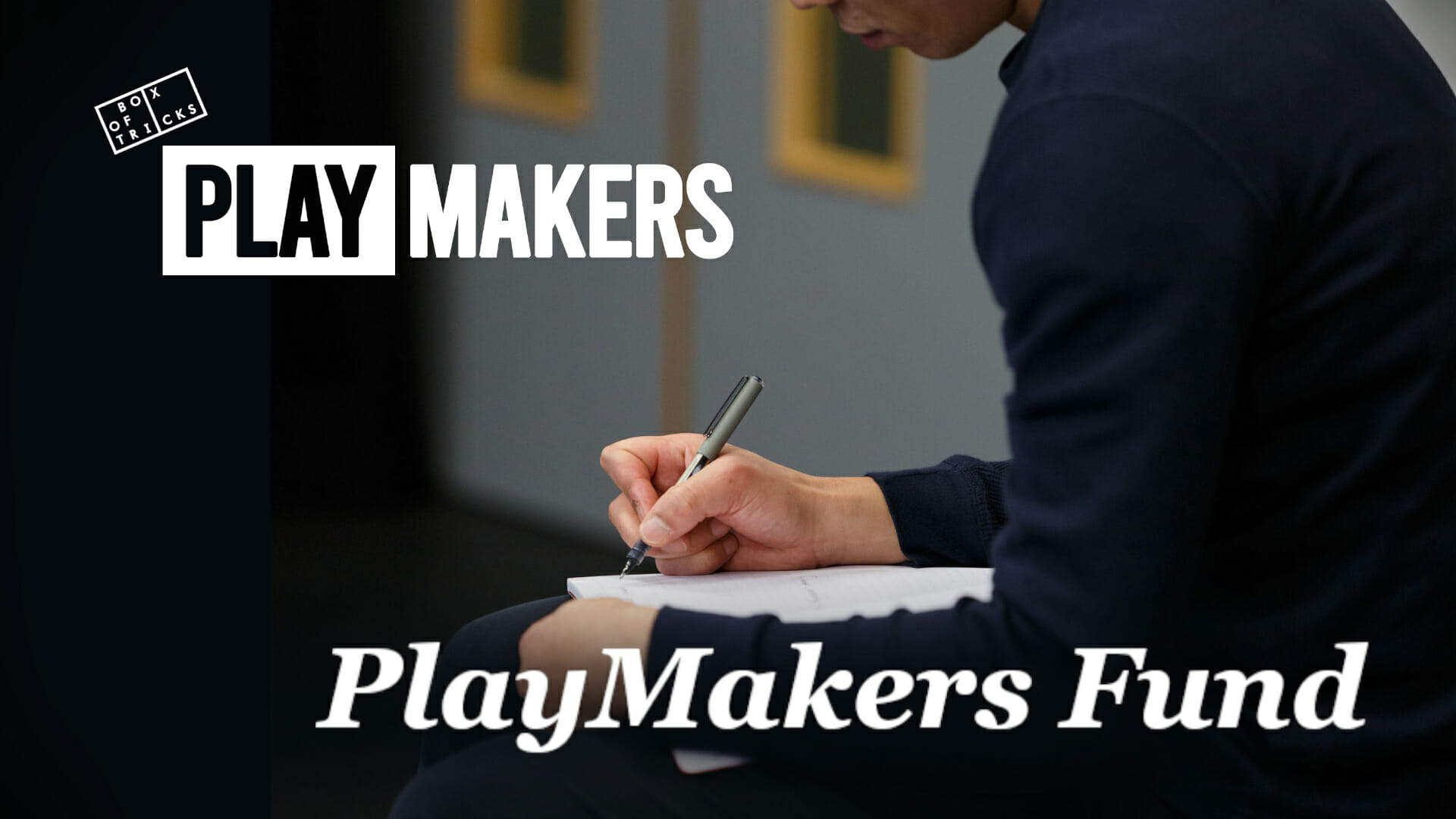 Support our PlayMakers Fund
"Every story told. Every voice heard."

Covid-19 has devastated the arts world. As other industries begin to reopen, stages remain dark. Whilst we welcome the government's announcement of a £1.57 billion investment package supporting the arts, many of our most talented freelancers risk being lost as the crisis drags on.
New plays are the lifeblood of theatre and playwrights its beating heart. This is an appeal to keep that heart beating.  Please help us and donate what you can.
Since lockdown, we've put our money where our mouth is and doubled-down on our commitment to playwrights and theatremakers:
~ We've launched a brand new PlayMakers Network connecting Northern playwrights in these disconnected days – including innovative initiatives like Pen Pals.
~ We've opened submissions for our year-long PlayBox programme for early-career North West playwrights – particularly encouraging writers from underrepresented groups.
~ We've committed to Positive Action to hardwire diversity, representation and equality into all our work.
~ We're delivering free online Masterclasses and Creative Surgeries for playwrights and theatremakers at this challenging time.
~ With an eye on the future, we continue to develop New Tricks commissions and to make plays for upcoming seasons.
In short, we're using this time to build back better.
All this costs money. We've weathered the initial storm by running on reserves and reducing the Core Team's remuneration by moving to a three-day week. But our reserves dwindle each week and can only stretch so far.
We now need to urgently find new ways to fund our work – this is where you can help. Our PlayMakers Fund is a direct response to this crisis and our mission to support the next generation of playwriting talent. The Fund offers different levels of engagement, where your donations will make a tangible difference. From as little as £5 a month, you can play your part in championing PlayMakers and playwrights now and in the future.
As a small team with a big reach, every pound you give will go a long way to support new voices and new stories. Not only that, but as a charity, we'll get an additional 25% through Gift Aid.
This is Box of Tricks' biggest challenge to date. After an unsuccessful application for Arts Council Emergency Funding, and with many trusts and foundations redirecting money to respond to the crisis, we need your help more than ever.
With big plans on the horizon, we are so grateful for any donation today that will support the playwrights of tomorrow.






Play your part
Support our PlayMakers Fund today, and we will:
~ Acknowledge your support on our website;
~ Send quarterly updates from our Artistic Directors;
~ Invite you to future PlayMakers events.