The PlayMakers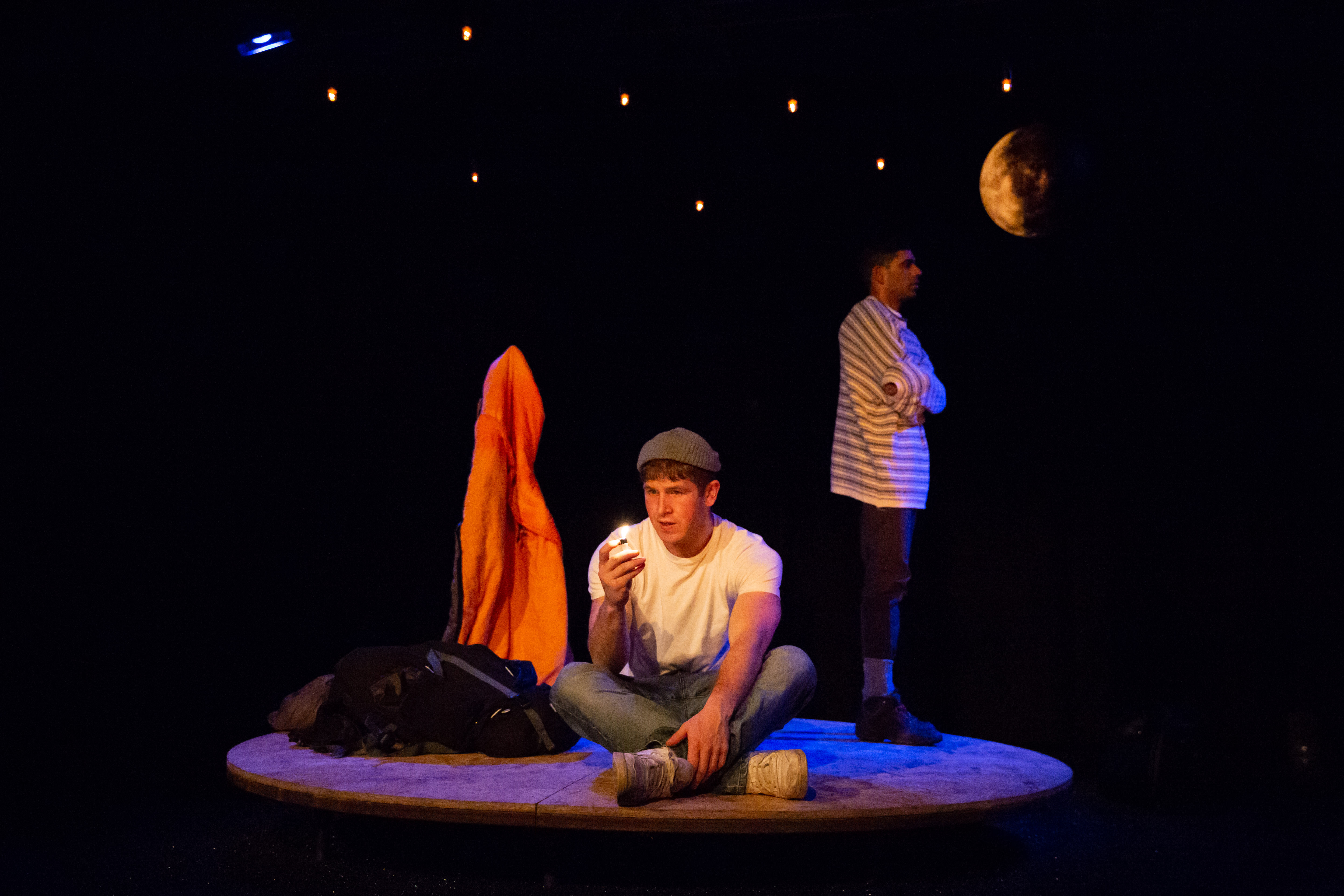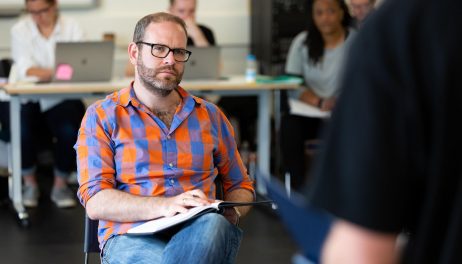 Adam Quayle
Joint Artistic Director and Co-Founder
Adam trained as a director at Mountview Academy of Theatre Arts. For Box of Tricks, he has most recently directed Under Three Moons (Northern Tour 2019); Chip Shop Chips (National Tour 2018 and Northern Tour 2016); Plastic Figurines (New Diorama 2016 and National Tour 2015). Previous directing credits include Earthquakes in London and Growth (ALRA North); JB Shorts 8 (Joshua Brooks).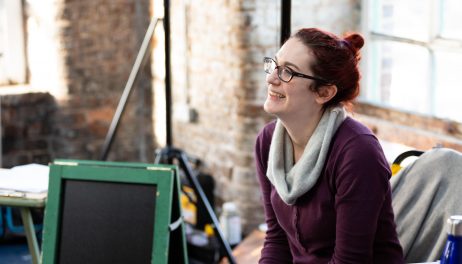 Hannah Tyrrell-Pinder
Joint Artistic Director and Co-Founder
Hannah is Joint Artistic Director of Box of Tricks. Recent directing credits include: Last Quiz Night on Earth (urban/rural tour); SparkPlug (national tour, shortlisted for Alfred Fagon Award 2018); Narvik (national tour, nominated Best New Play MTAs, winner Best New Play UK Theatre Awards 2017); In Doggerland (national tour); Word:Play/NWxSW (Regional Tour); Picture a City (Everyword 2012, Liverpool Playhouse).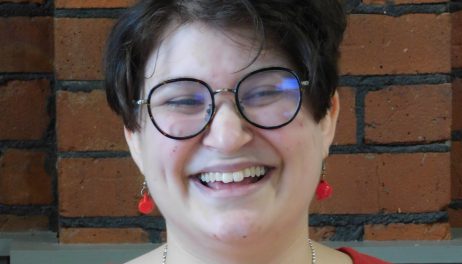 Arisha Marsh
Assistant Producer (Internship)
Arisha is a non-binary theatre creative based in Manchester. They have a First-Class BA(hons) in Musical Theatre and during their studies trained in aerial arts, clowning and classical singing. They are currently taking time off stage to retrain as a theatre producer, studying an MA in Arts Management: Policy and Practice at the University of Manchester. As well as working for Box of Tricks through an Arts Emergency internship opportunity. Their creative practice focuses on increasing arts participation in the North, advocating for underrepresented groups in theatre, and creating trans-friendly theatre spaces.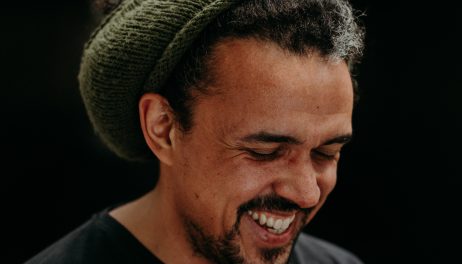 Lee Affen
Associate Sound Designer
Lee is a composer, music producer and sound designer from Manchester now based in Sheffield. A highly respected collaborator, Lee's work is heard in theatre, dance, installation and film productions.
Lee is a member of The Bare Project and an associate artist with Imagine If Theatre and Box of Tricks.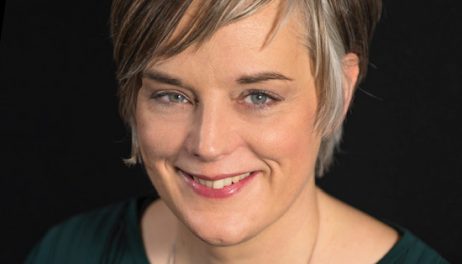 Lucy Carter
Associate Lighting Designer
Lucy is a light artist and Multi-Award winning lighting designer, working across many creative mediums. Her extensive work for Theatre, Ballet, Dance, Musical Theatre and Opera has led her to work with some of the top Directors, Choreographers and creative teams around the world, to produce unique, eclectic and critically acclaimed lighting designs.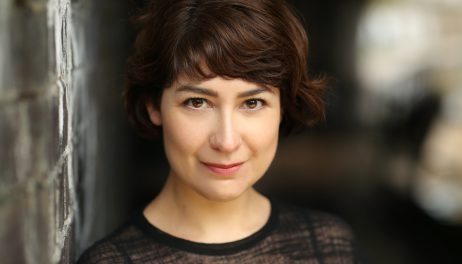 Jennifer Jackson
Associate Movement Director
Jennifer is a Latinx British/Bolivian movement director, theatre-maker & actor. Her creative practice encompasses theatre & devising, contemporary dance, Bolivian folk dance, new writing, movement & the transformative aspects of sport. Her work explores women's bodies in performance, her relationship with the UK, and the duality of living between races & cultures.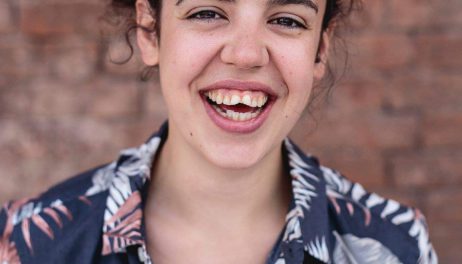 Alice Longson
Associate Production Manager
Alice is a Freelance Stage & Production Manager. Previous credits include: The Last Quiz Night on Earth by Alison Carr (Box of Tricks, UK tour), I Wanna Be Yours by Zia Ahmed (Paines Plough, UK tour), Catching Comets by Peirs Black (Ransack Productions, Edinburgh Fringe), Best Girl by Christine Mackie (Best Girl Productions).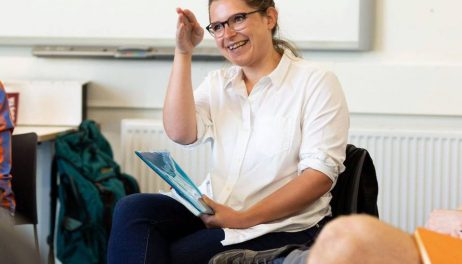 Katie Scott
Associate Designer
Katie is an award-winning Designer based in the North West. She trained at The Liverpool Institute for Performing Arts and upon graduating was the inaugural recipient of the Liverpool Everyman & Playhouse Prize for Theatre Design. Since graduating, Katie has gone on to work across the UK designing a range of productions with a particular interest in new writing and productions for young audiences.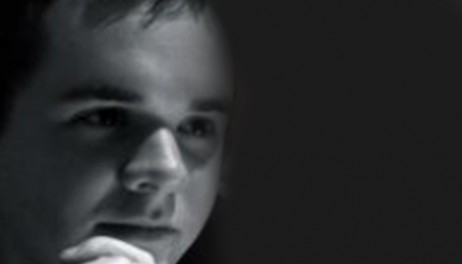 Chris James
Creative Associate
Chris, who grew up in South Africa, has been surrounded by theatre his entire life.
He has 20 years experience, working extensively as head of sound, production engineer, and sound designer across the UK, as well as many countries around the world.
He has proudly been an associate artist with Box of Tricks Theatre Company for over 13 years.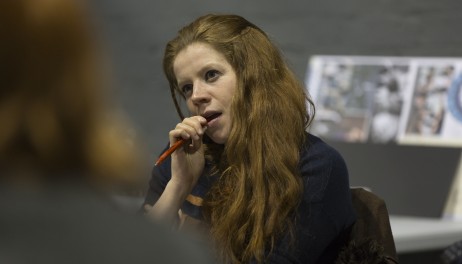 Becky Prestwich
Associate Playwright
Becky has written multiple episodes for Doctors and Holby City and is currently writing on Casualty. She has written five Afternoon Dramas for BBC Radio 4 – including Just The Three Of Us – nominated for a Tinniswood Award for best audio drama. She has written for BBC3 and has an original crime drama in development with Lime Pictures. As a playwright, she specialises in work with community casts and in non-traditional theatre spaces, including Chip Shop Chips (Box of Tricks), Under the Market Roof (Junction 8 Theatre) and One Night in Bolton (Octagon Theatre).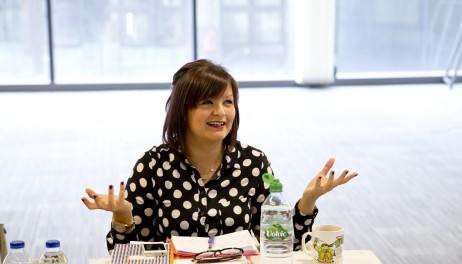 Ella Carmen Greenhill
Associate Playwright
Ella is a playwright and television writer. After being selected for ITV's Original Voices BAME scheme, she joined the writing team on CORONATION STREET, and has since written more than 30 episodes. She is currently writing a 90 minute original drama, AMZING SUPER DUPER, for the BBC's disability season, and she recently joined the writers' room for TEMPLE 2. She has also worked with the Artists Studio on a thriller adaptation, and with Mainstreet on an original series idea. Ella's roots are in theatre and her plays have been performed Mexico, NYC, Madrid and Romania as well as across the UK. She was selected for the Bush/Kudos initiative, the Theatre 503 Five and is a Royal Court alumnus.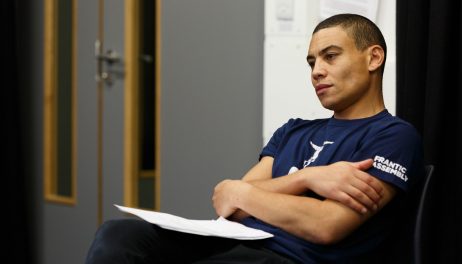 David Judge
Associate Playwright
David is a playwright, performance poet and actor. His play SPARKPLUG explored family, race and identity and toured the UK in Spring 2019. He has written a new play CHAT BACK for National Theatre Connections Festival 2022 and he is currently working with Sky Studios on an in-house series developed by and for new writers with producer Vicky Wharton.
David is also currently writing for Coronation Street. His first play SKIPPING ROPE was shortlisted for the Alfred Fagan Award and PANLID was commissioned by Talawa and the Royal Exchange.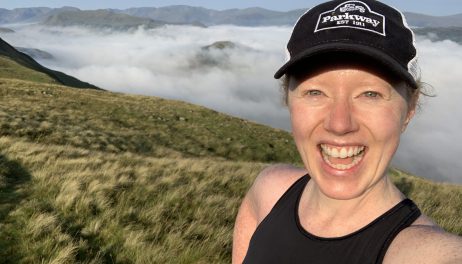 Debbie has a background in financial services and management consulting.  She has held a variety of operational roles, including day-to-day management of an investment management firm, HR lead, organisational development lead, and regulated positions as Compliance Officer and Money Laundering Reporting Officer.  She is currently an organisational behaviour consultant and personal and professional development coach.  Debbie has an MA in law from Cambridge University and an MSc in Behavioural and Economic Science.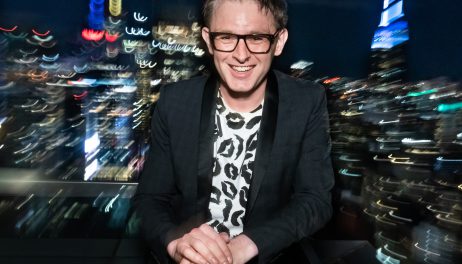 Graeme Gregory
Interim Chair
Graeme has 18 years' experience at an international law firm in London and New York. Since leaving he has qualified as an accredited mediator and focuses on behaviour change in conflict resolution and organisational behaviour consulting.  Graeme has an MA in Law Cambridge University.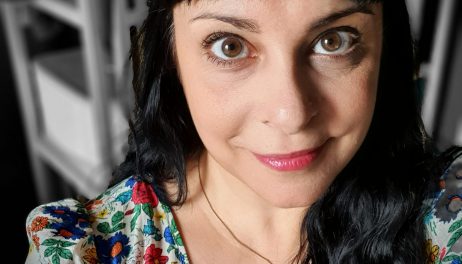 Davinia started her career in the arts as an actress and producer with her company In The Red, but moved into arts administration on 2009. She worked for Arts Council England as an assessor before moving into the role of Literary and Talent Development Administrator at the Royal Exchange Theatre. After this, she worked for the Regional Theatre Young Director Scheme, working specifically with makers and directors. She is currently the Talent Development Producer; Theatre at HOME. She is also a non-executive director for Filament Theatre Company.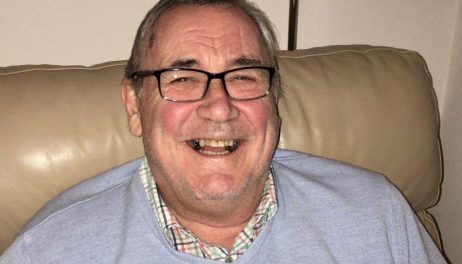 John Quayle (BA HONS; FCCA) is a retired accountant with extensive financial and legal experience. He is a former Financial Controller and Company Secretary of major international trading companies, a former Trustee of a major North West hospital trust and is currently a Member Nominated Trustee of a large UK company pension plan.