1. If you were lost at sea with only one song, what would you choose?
It's All Over Now Baby Blue – Them
Because there is no situation that isn't improved by a bit of Van the Man.
2. You take one photograph to pin up next to your bunk, what would it be?
It would have to be one of my husband and daughter, when the seas were particularly stormy it would be good to see their smiling faces.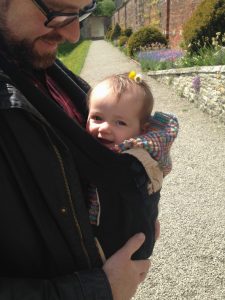 3. You have a copy of one poem to see you through the storms, what would it be?
He Wishes For The Cloths of Heaven by WB Yeats
Had I the heavens' embroidered cloths,
Enwrought with golden and silver light,
The blue and the dim and the dark cloths
Of night and light and the half-light,
I would spread the cloths under your feet:
But I, being poor, have only my dreams;
I have spread my dreams under your feet;
Tread softly because you tread on my dreams.
This is my absolute favourite poem, I don't think I could ever get tired of WB.
Narvik tours nationally from 31st January- 25th March 2017