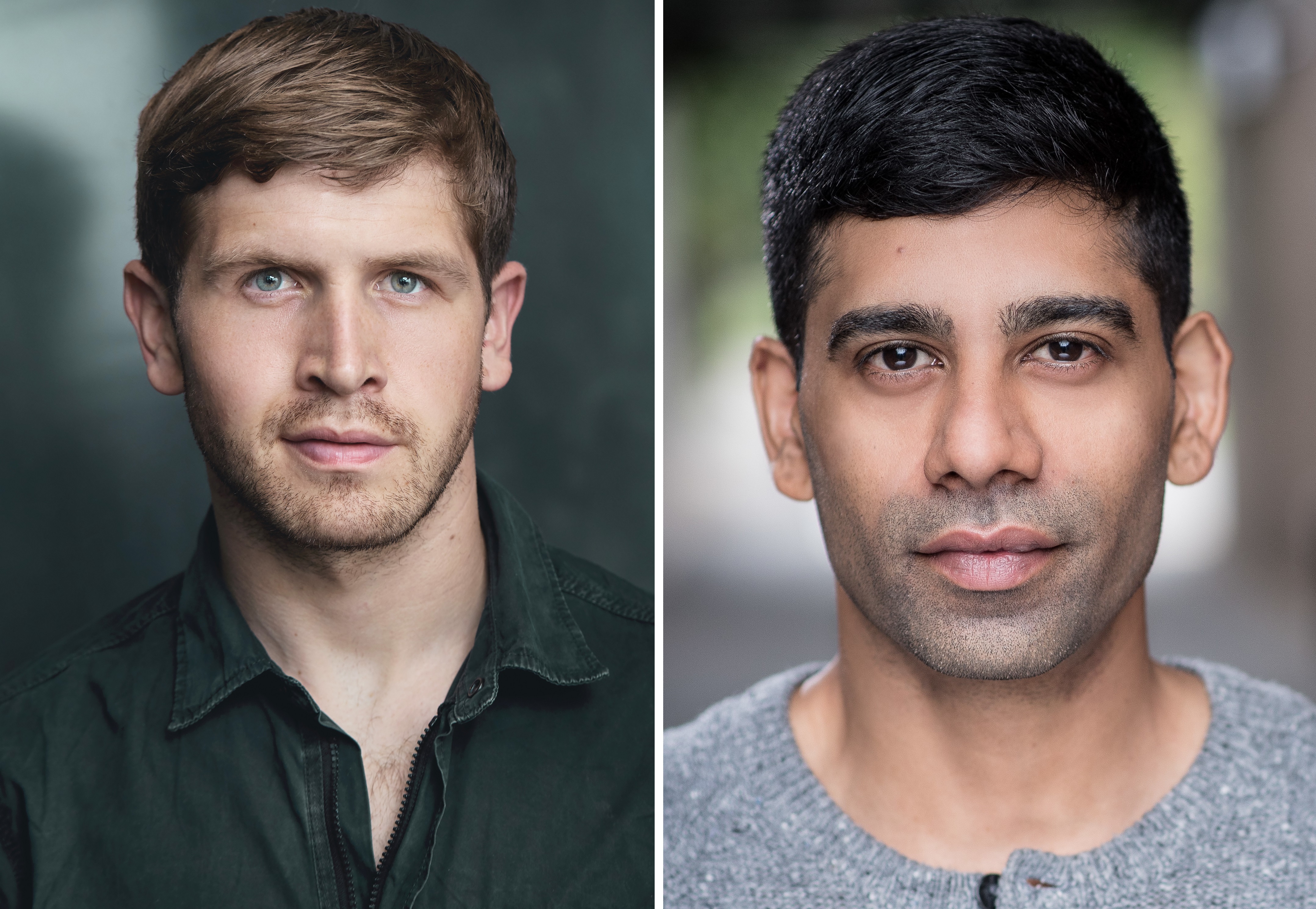 Box of Tricks is delighted to announce the full casting for the premiere of Daniel Kanaber's (Shiver, Watford Palace Theatre) new play Under Three Moons ahead of our Autumn tour opening at The Lowry, Salford in late September.
The production's two-hander will feature Darren Kuppan – Around The World In 80 Days, Hamlet, A Christmas Carol, Road, Europe  (Leeds Playhouse Ensemble); Guards At The Taj (Bush Theatre), Cymbeline & The Tempest (Shakespeare's Globe Theatre),  East Is East (Trafalgar Studios & UK Tour) and An August Bank Holiday Lark (Northern Broadsides) – as Paul and Kyle Rowe (Eastenders, Coronation Street and Peaky Blinders) as Michael.
Spanning half a lifetime, Under Three Moons takes place on three nights across three decades of two friends' lives. From a school trip to France as teenagers, to a surf shack in their twenties, to Christmas in their thirties, Mike and Paul meet up and talk into the night. From boyhood to manhood to fatherhood, these are the nights they share.
The production is directed by Box of Tricks' Joint Artistic Director and co-founder Adam Quayle (Plastic Figurines and Chip Shop Chips, Box of Tricks) and is designed by award-winning designer Katie Scott (Narvik and SparkPlug, Box of Tricks and Liverpool Everyman & Playhouse Studio Design Prize).
Under Three Moons will open at The Lowry, Salford from the 24-28 September and then tour to Huddersfield, Liverpool, Crewe, Hull, Leeds, Ormskirk, York, Newcastle, Mold and Whitehaven until 2 November.
Press enquiries: Duncan Clarke PR | duncanclarkepr@gmail.com | 01904 345247 / 07880893750
#UnderThreeMoons