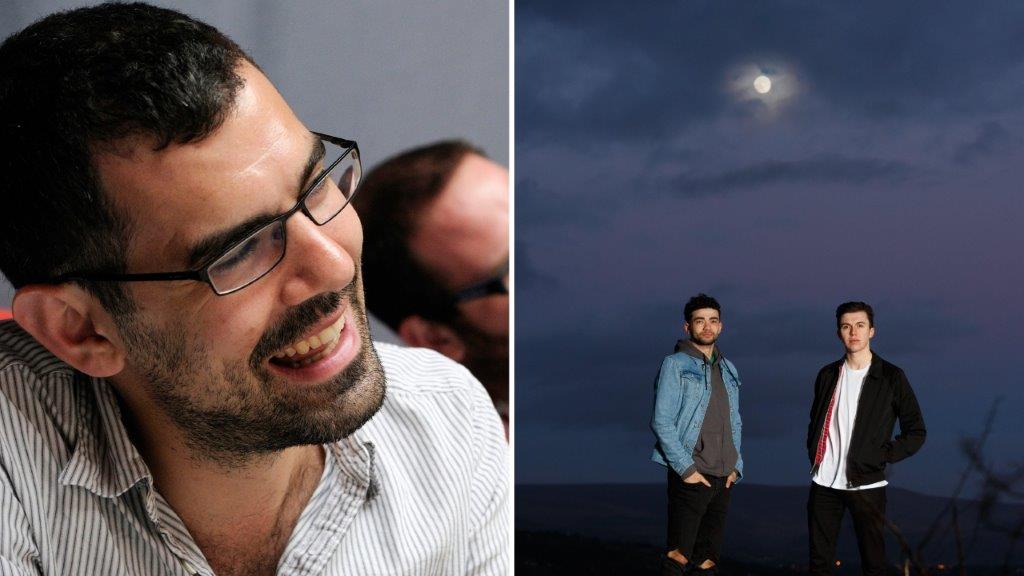 Ahead of its world premiere at The Lowry in September we sat down with playwright Daniel Kanaber to discuss his brand-new play, Under Three Moons.
What is the play about?
Under Three Moons follows two men over three decades of knowing each other, so fundamentally it's about friendship. But it's also about how men fail at their friendships, the emotional inarticulacy we can have internally or with our friends. And how that intimacy or lack of it can shape our lives.
What inspired you to write this play?
A stag-do. A terrifying "God, what've I got myself into" stag do. A mate of mine has some slightly petrifying friends. I've two small children so recently my ideal night has been box-sets and a glass of wine, whereas the whatsapp chat planning this jaunt threatened all sorts of nightmares via graphic bantz and gifs. But on the stag itself, amid the bloke-iness, there were these occasional pockets of real tenderness. People hearing news from friends they'd not seen in years, and then quickly and quietly bottling up their reactions in case anyone saw.
I've seen many plays I really love about masculinity, but they tend to be about the brutality or betrayal of men, I really wanted to see these guys trying to be nice to each other but not entirely knowing how. The expectation to act one way but the need for another way.
How does the play fit in with your previous work?
In some ways it's familiar ground, in that I often write smaller intimate plays. But it tends to be within a family or relationship. This focus purely on friendship, centring on two men who need each other's support has been really fresh for me and something I want to see on stage.
What do you hope audiences will get from watching the play?
I hope they'll think about their friendships or their friend's friendships, about how our perception of masculinity and our attitude towards men's mental health has shifted over the years. But most of all I hope they go home having had a laugh and a good night out.
How did you get into writing?
I came down to London to attend a drama school where I learned two big lessons. Nothing tops working on a really good script and I am rubbish at acting. So a career change seemed sensible.
How does it feel to see your work on the stage?
Awful. At first. It's exposing, anxiety provoking, making you hyper aware of every mistake you've made in the script and in your life leading you to this point of ultimate hubris. But then, hopefully, normally a couple of minutes in, you start to actually watch the show, because actors bring all these unexpected ideas and energy, and it becomes this weirdly exciting private public moment.
Which playwrights inspired you?
Edward Albee, Simon Stephens, Alice Birch, Neil Simon, Tony Kushner, Debbie Tucker Green, Caryl Churchill, Arthur Miller, Jack Rosenthal (mostly TV but I love him), Harold Pinter. So so many great writers.
What was the best bit of advice you were given when you started out?
"Don't get it right, get it written." I forget that a lot. But it's a very helpful kick to the head whenever I do remember to stop getting bogged down.
Why should people come and see the play?
To be honest they should see it for Box of Tricks. I think the play's great, but then I would. But Box of Tricks have consistently and for so long done such varied and quality work that the fact they wanted to produce this play meant a lot to me. Not just for their faith in it but also the knowledge they'll put on a great show.
What is next for you?
A couple of genre movies (a horror movie set at a wake and a thriller about a photographer who accidentally witnesses a murder) and a couple of more personal plays. It's nice to keep that balance.
Under Three Moons opens at The Lowry on 24 September before touring to Huddersfield, Liverpool, Crewe, Hull, Leeds, Ormskirk, York, Newcastle, Mold and Whitehaven.