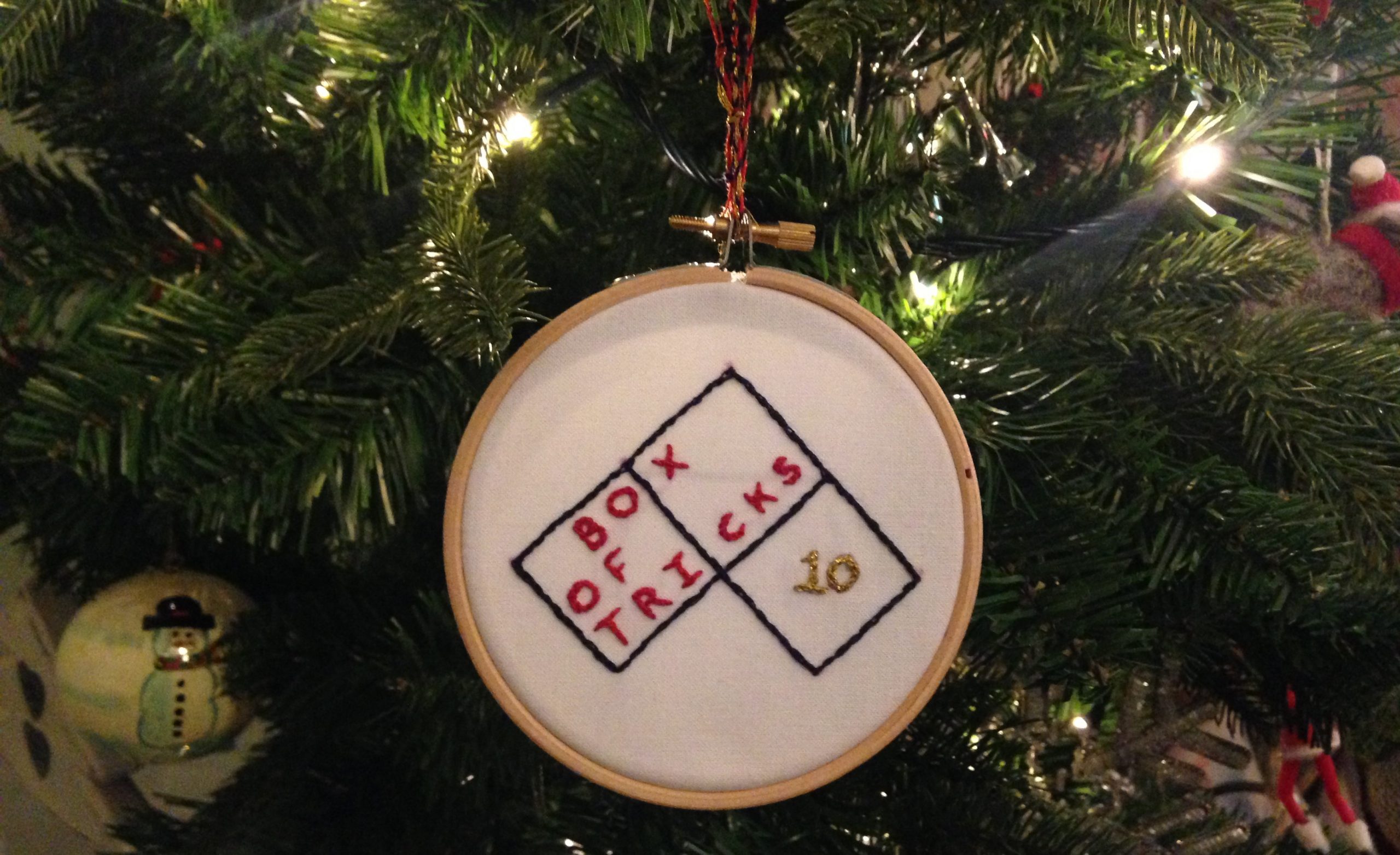 Here at Box of Tricks Towers, we're winding down, clocking off and stepping into Christmas. As is customary at this time of year, we're reflecting on our 2019 season and looking ahead to 2020…
It's been a pretty dramatic twelve months, but in these turbulent times, theatre continues to bring people together to laugh and cry and connect with stories that resonate, collectively exploring our place in an increasingly uncertain world. Our vision for the company – "Every story told. Every voice heard" – has an ambition at its heart not only to amplify playwrights' voices and share their stories with the widest possible audience, but to engage audiences with new work that explores a plurality of voices and stories.
"Stephen Joseph Theatre is absolutely delighted to be supporting Box of Tricks –
they're one of the best new writing companies around"
Paul Robinson, Artistic Director, Stephen Joseph Theatre
This year, we became an Associate Company at Stephen Joseph Theatre and took two brand new plays to theatres right across the UK with thousands of people seeing our work along the way.
David Judge's powerful new play SPARKPLUG – a finalist for the Alfed Fagon Award for Best New Play 2017 – went out on a nine-week national tour throughout the Spring.
"David Judge fuses poetry and exquisite theatricality into a lovingly delivered personal monologue. A soul-searching inquest into race, class and machismo."
★★★★ The Guardian
A personal and poetic exploration of race, identity and family through the prism of his father's story, SparkPlug opened to sold out audiences during its two-week run at HOME Manchester before heading out to a further 18 venues nationwide and playing to nearly 3000 people up and down the country.
In the Autumn, we took the beautiful UNDER THREE MOONS by Daniel Kanaber out on a six-week tour across the North of England and Wales.
"This play is an extraordinary and thought-provoking look at a subject that is often ignored. It is beautifully acted and has a great balance of honesty and avoidance, humour and seriousness… I encourage you to go and see it."
★★★★ North West End
An examination of male friendship across three decades, the play toured to 11 venues with more than 1500 people catching the show on the road. We sparked conversation through a number of post-show Social Clubs throughout the tour, working with local mental health charities (including Andy's Man Club, Mind, Opening Up Cricket and The Samaritans) to engage audiences in an open and informal discussion on male mental health.
Back at the start of the year, we embarked on our third cycle of PLAYBOX, supporting three new early-career North West playwrights to write a brand new play over the course of the year. The three writers – Billie Collins, Keisha Thompson and Nana-Kofi Kufuor – have written three bold new pieces that have each had a development day with actors in October and will be showcased at HOME's Push Festival 2020.
In the new year, we return to HOME for our day-long PLAYBOX TAKEOVER 2020 on Saturday 18 January, showcasing new plays from our current PlayBox playwrights and connecting with local writers and theatremakers. We kick off with a free Writers' Breakfast in the morning, deliver a Workshop on Taking New Plays from Page to Stage and present rehearsed readings of our three PlayBox plays. The breakfast and workshop are free and you can book all three readings for just £10. Bargain!

Then, this coming Spring, we're getting quizzical with our pre-apocalyptic comedy pub quiz, THE LAST QUIZ NIGHT ON EARTH by Alison Carr. Touring from 11 February – 11 April 2020, we'll be heading to pubs, village halls, community centres, libraries, a boat house and even a mine, so expect the unexpected! Both tours of Chip Shop Chips sold out, so be sure to get in quick if you want to bag your table at The Four Horsemen!
Until then, hope you have a wonderful Christmas and a glorious New Year!
Thank you for your support in 2019. See you in the new decade!
Festive love from the Tricksters,
Adam, Hannah, Max and Al x