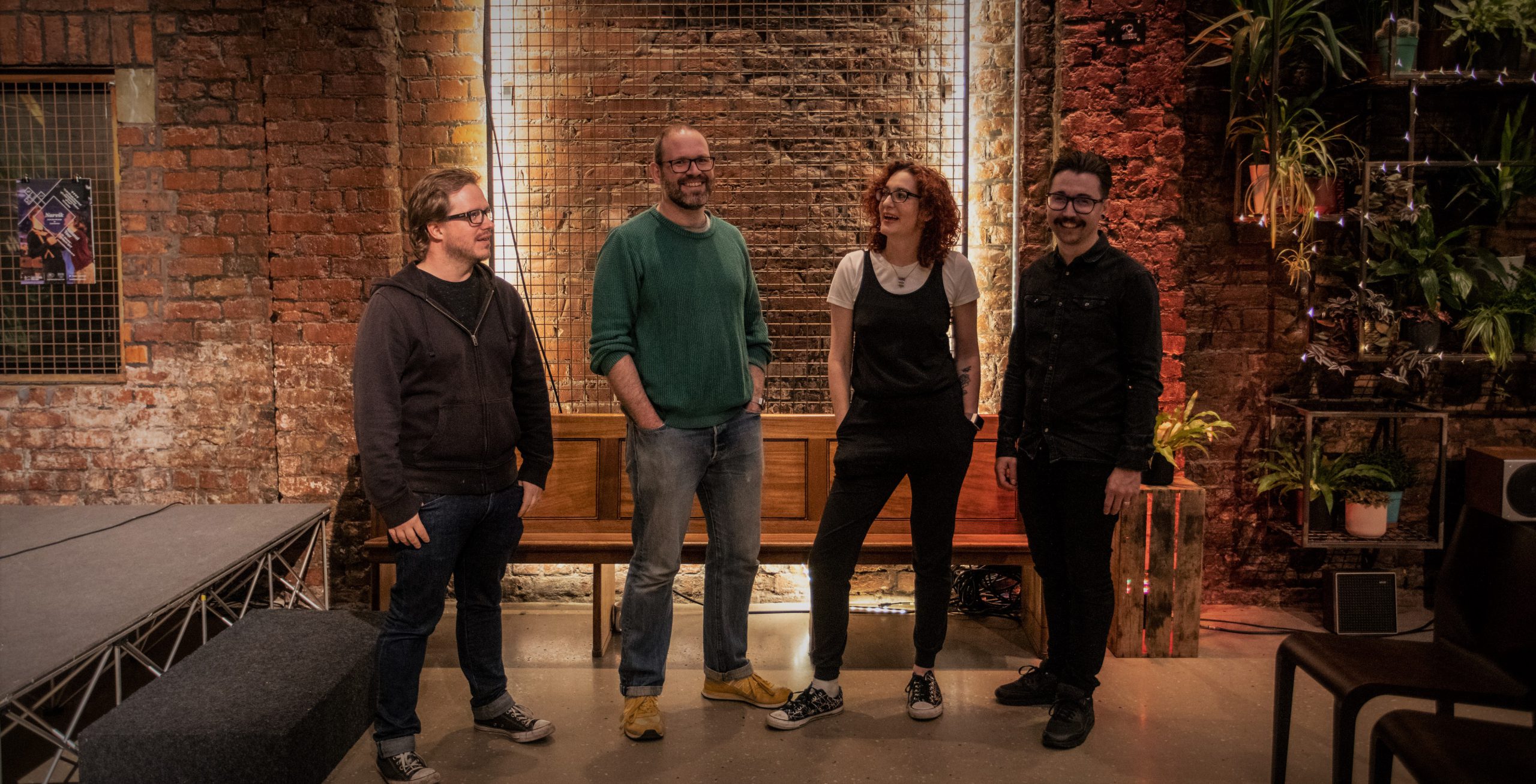 The Box of Tricks Team take a look back at their cultural highlights of 2021 – and a look forward to what's on their radar next year.
Absence makes the heart grow fonder. After an enforced break, it's been incredible to return to the theatre. One of my highlights this year was Take Back's production of Maryland by Lucy Kirkwood at the Edge. It was a powerful rallying cry in the face of a culture of violence against women and really affected me.
Another highlight was Radio 4 drama Another Place by one of our commissioned playwrights Siân Owen. Inspired by her own experiences of having a deaf child, it's a beautiful piece that I found incredibly moving.
Looking ahead to next year, I'm really looking forward to seeing PlayBoxer Mitesh Soni performing in The Play What I Wrote at the Lowry. It looks like a really fun and life-affirming show – just what we need in these dark days!
Adam Quayle
Joint Artistic Director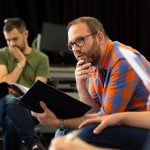 A return to experiencing live music with a Maximo Park gig at O2 Academy in September.
Visiting RHS Bridgewater in September with Emmy and her best friend – a lovely late summer afternoon chasing bees and butterflies.
Giles Terera's book – Hamilton and Me. Everyone who works in theatre or loves theatre should read it, it's just brilliant!
I haven't seen much live theatre in 2020 – like everyone – but a family trip to see Bedknobs and Broomsticks at the Palace in October half term was an utter joy -music and magic and theatre full of happy kids.
I am looking forward to seeing Fantastically Great Women at Liverpool Playhouse on Dec 21st if I can sneak that in as an expected highlight of 2021!
And for 2022 I am very much looking forward to seeing Hedwig and the Angry Inch at HOME in the Spring.
Hannah Tyrrell-Pinder
Joint Artistic Director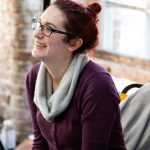 My 2020 highlights: Shade by ThickSkin (Theatre), Darkfield Knot Trilogy (Audio Play), tick, tick… BOOM! (Netflix).
Looking forward to 2021: Wise Children's Wuthering Heights which will be stopping off at the Lowry as part of the tour.
Max Emmerson
Executive Producer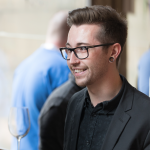 My cultural fixes in 2021 have been slightly tempered by the tiny human in our house, so limited to very rare nights off, stuff that can be done during naps, or endless repeats of The Greatest TV Show Ever Made, Hey Duggee.
On age-appropriate TV I've loved Squid Game, Hellbound and Loki. I finally finished the 14 book Wheel of Time series just in time for the screen adaptation (it's a grower).
In-person culture has been few and far between for obvious reasons but at the time of writing we're looking forward to the Van Gogh Alive exhibition and our daughter's first pantomime experience in December – check back next year to see how it went!
Al Lockhart-Morley
Literary Associate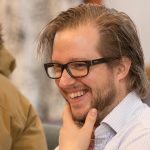 My birthday trip to Shakepeare's Globe to see Twelfth Night back in August was definitely a highlight. And so many brilliant albums have come out this year to make all the working from home a bit more bearable, like Taylor Swift's album re-recordings, and Maisie Peters' debut album You Signed Up For This. I'm also very excited to finally be seeing the new West Side Story remake this month!
Tabitha Rose-Hughes
Assistant Producer (Internship)