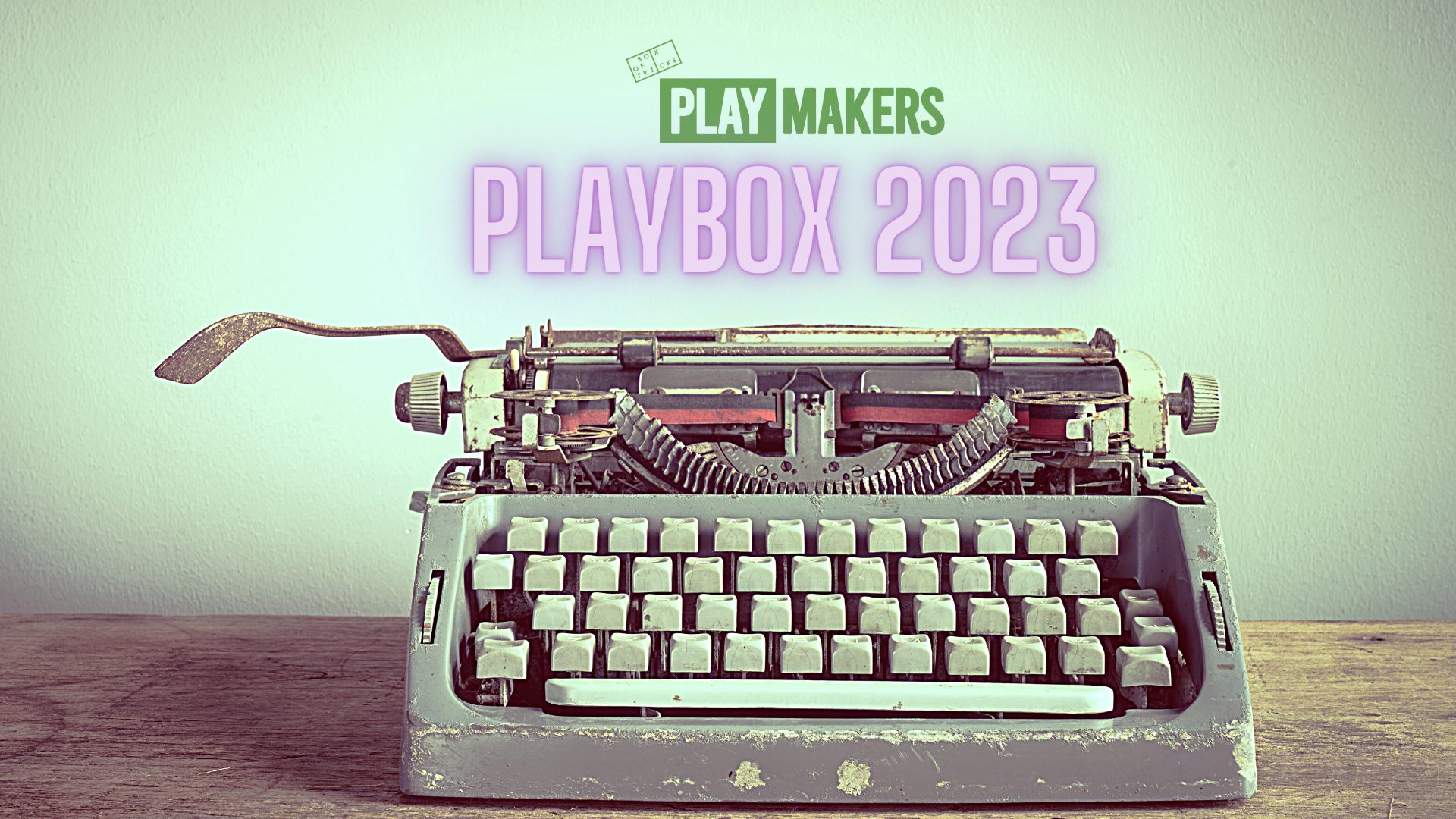 Following our recent open call for early-career North West playwrights, we asked Literary Associate Billie Collins to reflect on our biggest PlayBox submission window to date…
Winter is the perfect time for stories. As the days get shorter and the temperature drops – the impulse to escape, imagine otherwise and forge new connections is stronger than ever. So I feel very lucky to have spent my first few months with Box of Tricks reading for PlayBox. I have loved diving into so many stories, and exploring so many worlds.
I've been asked to pull out some things I've been particularly excited about in my reading, so here goes…
I've been struck by the number of submissions that had a real sense of place. There's been a delicious attention to detail in the landscapes that characters move through, their dialect and speech rhythms and the broader forces acting upon them. Box of Tricks is passionate about Northern stories, and this year's submissions have demonstrated the variety and nuance therein.
As a fan of genre, it's been exciting to read scripts that are super ambitious with the worlds they bring to the stage. I've been everywhere from the furthest reaches of space to the middle of the ocean. I've read plays about farming, which interrogate the relationship between humans and nature, and where it might be headed. I've read plays about friendships in all their mess and tenderness, plays which ask huge, hopeful, questions about the world we live in, and I've read the sorts of LGBTQ+ plays I would've dreamed to see as a teenager.
This year, we had over 220 applications from early-career Northern writers. That's more than PlayBox has ever had, and whittling it down to an interview list of 12 was – to be blunt – really bloody hard. We were bowled over by the range of voices and talent submitted, and I'd like to thank and congratulate every writer who entered. Thank you for sharing your stories with us, and for putting your time and energy into applying. It's no small thing.
Of those 220 submissions, over 80 came from underrepresented writers. As a team, we have committed to having one-to-one meetings with every writer who requested to be considered as part of our Positive Action plan. We'll be arranging these meetings in the New Year, and are looking forward to broadening our network of brilliant Northern writers, finding out more about the stories they want to tell, and how Box of Tricks might help them along the way. (Brews and biscuits at the ready.)
From more than 220 submissions to a shortlist of 12, we're now faced with the even trickier task of choosing just four writers to be the 2023 PlayBox cohort. But before we do, I'd like to once again acknowledge, thank and congratulate everyone who submitted. Your stories have brought much light to this Winter already.
~ Billie Collins, Literary Associate