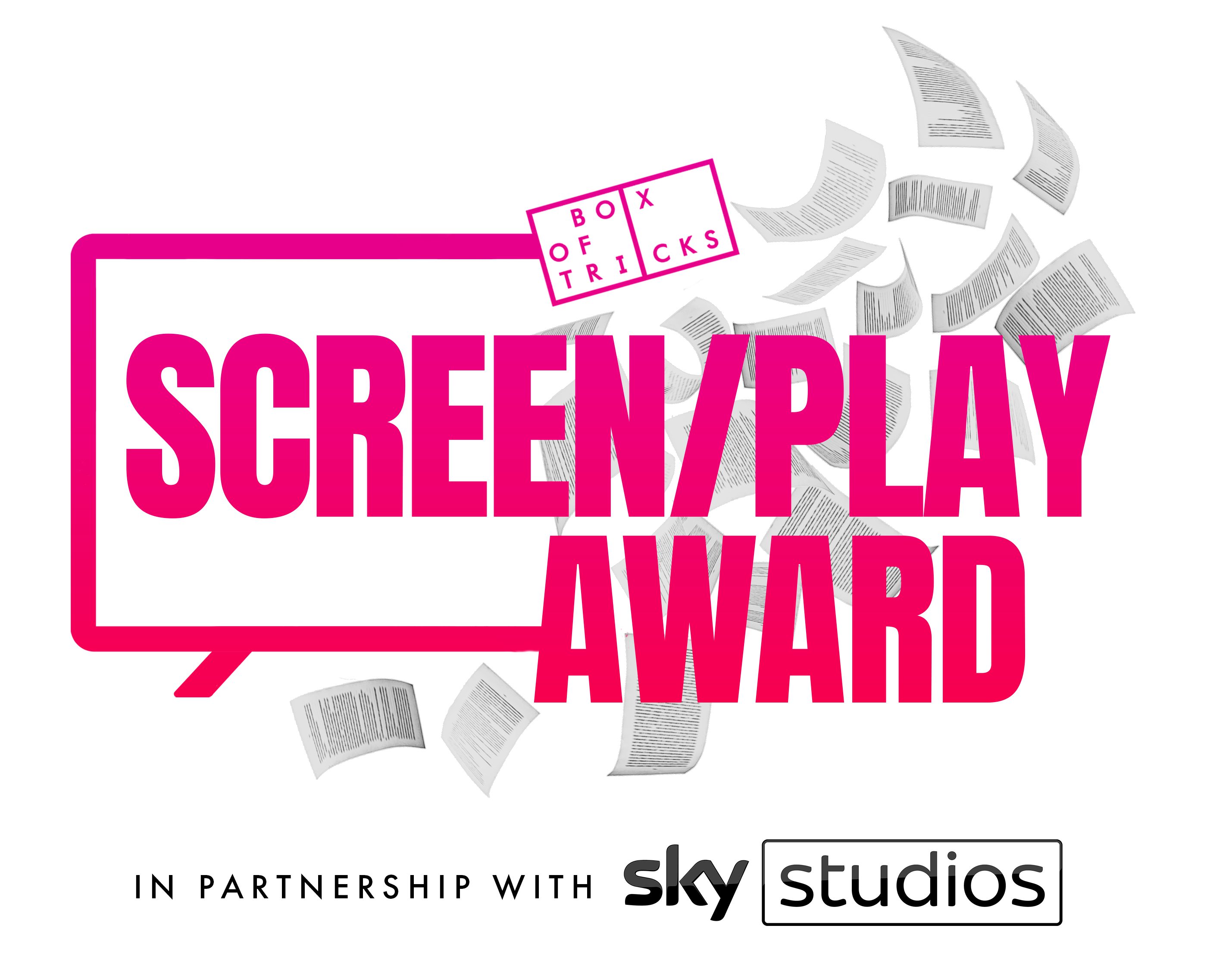 The world is a scary place right now. A maelstrom of anxiety and fear. Every day throws something else into the mix. Global pandemic, political uncertainty, financial insecurity. It's easy to let that darkness take hold. We launched our Screen/Play Award, in partnership with Sky Studios, as a light at the end of the tunnel. Explicitly created with the aim of amplifying unheard voices from the North, we'll be awarding two writers £10,250 each to develop a play and a short screenplay next year.
But with everything going on, we know it's easy to listen to that small voice in the back of your mind saying 'Is this really for me? Who wants to hear my story? Will anybody care?' We're here to tell you: We do. Northern? A writer? Feel like your voice isn't being heard? Like your story isn't being told? Screen/Play is for you.
The Award pins our colours to the mast in our commitment to increase opportunities for underrepresented Northern writers. So tell that voice in your head to do one and get on it! The clock is ticking and you've got until 5pm on Friday.
"With so much uncertainty still ahead, we face the very real prospect of losing a generation of talent, so it is vital that we seize every opportunity to support, nurture and promote new voices in the North. We have created a game-changing opportunity for two writers from underrepresented communities whose stories are too seldom heard on our stages or seen on our screens. It's time to make a change for the better."
Adam Quayle and Hannah Tyrrell-Pinder – Box of Tricks
"The aim of Sky Studios Innovation Hub is to support creative risk from ambitious, diverse and emerging talent, an ethos Box of Tricks shares.  It is no coincidence that several of their alumni are now working on Sky Studios productions.  We're thrilled to be forming a creative partnership, to unearth, nurture and develop new writing voices of the future."
Vicky Wharton and Donna Metcalfe – Sky Studios' Innovation Hub
"Box of Tricks have well and truly opened the door for me as a playwright, not in a 'welcome to the industry' way, but in a 'welcome to yourself' way. They were able to identify and nurture my 'voice' in a non-intimidating and collaborative environment. The work we have created has directly led to me working with Sky Studios, and again I cannot rave enough about the freedom and support I have received on this journey so far. I am SO gutted not to be able to apply for this award, as it is going to be such an exciting, creative and rewarding opportunity for those involved."
David Judge – Writer, actor and Screen/Play panellist
If you're still not sure, or worried about how to pitch, check out this video in which we share some tips and tricks for writing successful pitches (BSL interpretation and captions):
There's also a wealth of information in our handy Fact Sheet & FAQs. But if you want to ask us anything that's not covered, drop us a line at screenplay@boxoftrickstheatre.co.uk
You've got until 5pm on Friday 6 November to get those applications in. Good luck – we can't wait to read them!