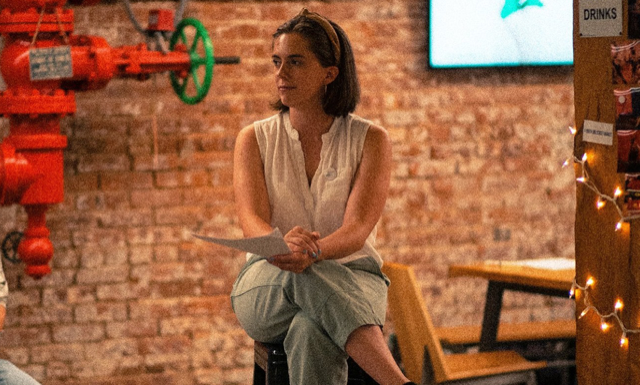 Meet our new Assistant Producer, Megan Schadler, who joins the Box of Tricks team until Spring next year…
Megan Schadler here; emerging producer landing in Manchester January 2021! I'm thrilled to be joining the Box of Tricks team remotely until my big move to MCR. I'm currently enrolled in CGO Institute's Creative Producing Diploma course. I met Box of Tricks through the course after I researched Manchester's theatre scene and thought "oh I'd love to get to know them and what they're doing!" Chris at CGO Institute connected us straight away and we discussed setting up a placement.
I've been living and working in New York City for the past five years and am eager to share my experience and skill set while learning about how things are done in the UK. I've worked on a wide range of projects from new writing events to devised circus productions. My personal passion is new work by unexpected storytellers. I love giving people a platform to tell their stories and share their unique perspectives. In New York, I ran a once-monthly play reading party (which I've learned is what you'd call a scratch night) called A Night of Play where we featured new work written specifically for our event and entirely inspired by board games. The best part about A Night of Play was watching audience members from one month become writers the next. By the end of the project we worked with 30 writers and over 70 actors.
During the pandemic, I wanted to continue creating platforms for new writers and new stories. I started a project called The Birth Control Series which asked artists that wanted to be involved to write a piece about their experiences with contraception. The series tackled issues around PCOS, pregnancy, mental health, menstruation, and communication. We filmed each piece and premiered it live on Facebook. You can watch the individual stories on my website at www.meganschadler.com/electricsessions
When I'm not in class or working with Box of Tricks you can find me over at Yonder Window Theatre Company where I serve as the Administrative Director.
I'm looking forward to working with Box of Tricks these next few months. I can already tell that Adam, Hannah, Max and Al are a fantastic team that I will learn a lot from.
~ Megan Schadler