Next up on the SparkBlog we have Associate Producer Max Emmerson…
1. What most excites you about SparkPlug?
Getting to work with David Judge again (we worked together on Fatherland at the Royal Exchange) and telling his story.
2. Describe the play in 3 words?
Memory, Family, Manchester
3. What was your family's first car?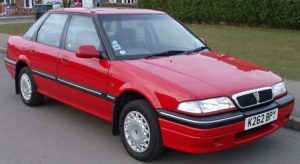 A bright red Rover 416 saloon… it was glorious.
4. What's your favourite childhood artist or song?
Supergrass – Moving… I remember this being on repeat on our way to Disneyland Paris in 1999.
5. What's your talent show act?
Drum solo. I played rock and pop drums from the age of 6, the neighbours loved it…
6. Where are you most looking forward to visiting on the tour and why?
The Unity Theatre in Liverpool. I produced my first ever show there during University so I'm really excited to be coming back with SparkPlug!
SparkPlug opens at HOME Manchester from 13-23 February before touring nationally until 13 April 2019. Book now: http://bit.ly/SparkPlugTour. 
#SparkPlugTour