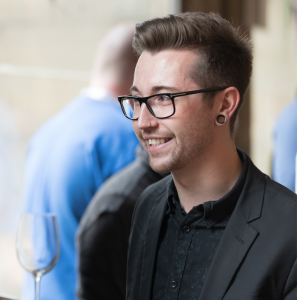 What would your drink of choice be to see in the end of the world (and why)?
Dark & Stormy (delicious and appropriate)
If you could spend the last night on earth with one person who would that be?
My wife.
What's your local pub? What makes it special?
The Bakers Vaults, Stockport. The best beer, food & music!
Who would be on your dream pub quiz team?
Rob Ward & Jenny 'The Vixen' Ryan
What would the name of your quiz team be?
The Quizzy Rascals
What's the best (or worst) prize you've won in a quiz?
A round of applause…
What's your favourite TV quiz show and why?
Only Connect, it's exceptionally hard so you feel like a genius if you get one right.
What would your Mastermind specialist subject be?
Tony Award winning musicals from 2010 – 2015.
What would be on your soundtrack for the End of the World?
Countdown by Beyonce.
And finally, what's your go-to bar snack or pub grub?
Frazzles
Alison Carr's The Last Quiz Night on Earth plays at The Welcome Inn, Salford from 11 – 15 February before touring to unusual spaces until 11 April. Full tour details and booking links can be found at https://bit.ly/LastQuizNight
#LastQuizNight