Next up in our Starter For Ten… blog, we put ten quick-fire questions to Chris Hoyle, who plays Bobby in The Last Quiz Night on Earth!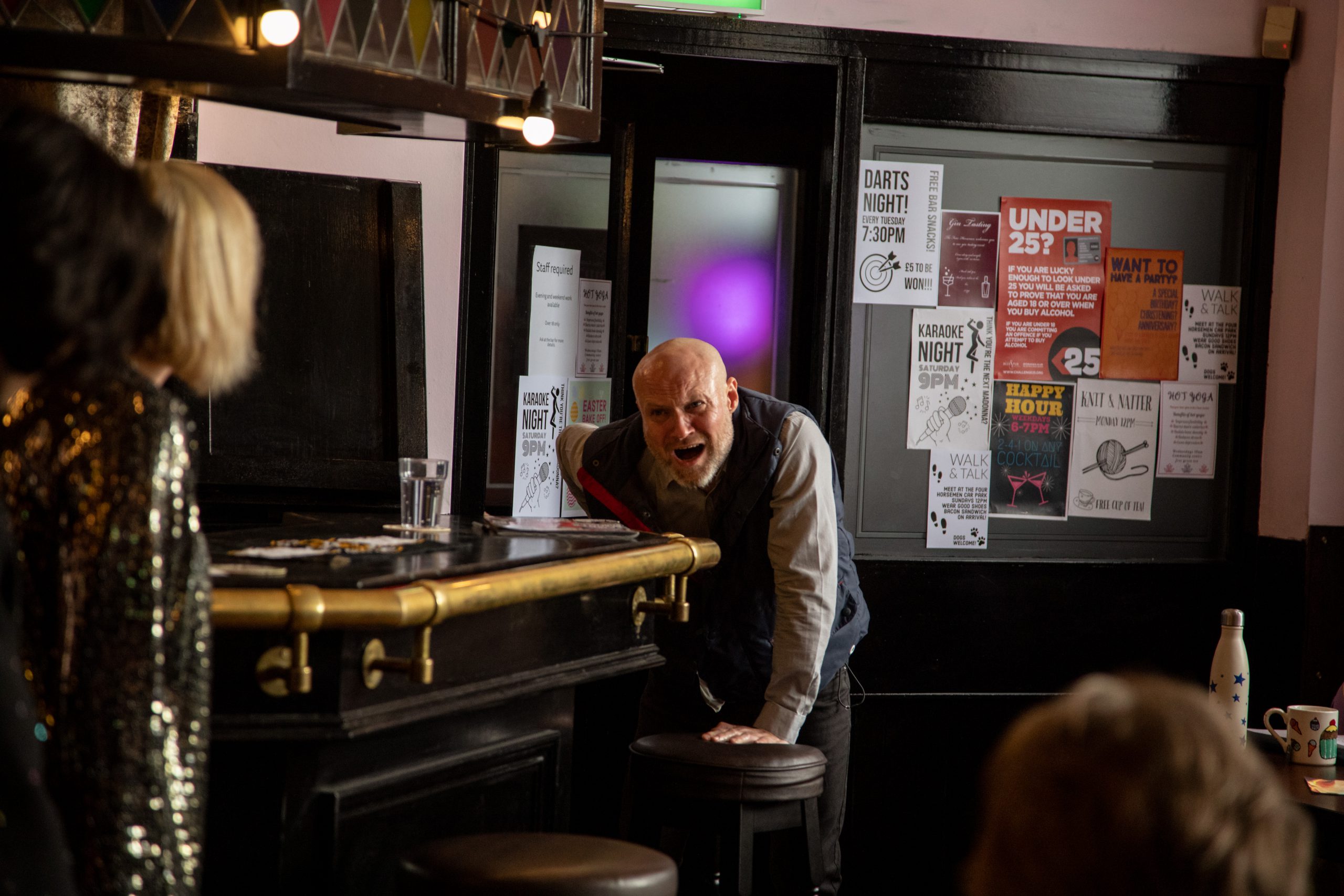 What would your drink of choice be to see in the end of the world (and why)?
It would have to be a classic Margarita. Gallons of it. Tequila is good for a stressed mind. So they say…..
If you could spend the last night on earth with one person who would that be?

The beautiful songstress Erykah Badu. I'm her number ONE fan and I've seen her play live seven times. We would have lots to talk about. We are both Pisces and I reckon she would be really calming company at the end of the world.
What's your local pub? What makes it special?
I'm hoping that The Derby Brewery Arms, where we opened The Last Quiz Night is going to be my new regular haunt. It has a real mix of clientele and has a really cool queer vibe.
Who would be on your dream pub quiz team?
Ok, well I mean business with this team. David Attenborough, Miriam Margolyes, Vincent Kompany, Queen Latifah and Sue Pollard for a bit of chaos. Collectively we would absolutely smash it.
What would the name of your quiz team be?
Quizzee Rascals.
What's the best (or worst) prize you've won in a quiz?
I haven't really won anything since winning the egg and spoon race in school. Apart from when I was lucky enough to win five hundred pounds worth of luxury hair products from Harvey Nichols. As you can expect being a bald man I was absolutely thrilled with this win.
What's your favourite TV quiz show and why?
Who Wants to be a Millionaire I think. I love it when they have to phone a friend and that friend has absolutely no clue what the answer is.
What would your Mastermind specialist subject be?
The wives of Henry VIII.
What would be on your soundtrack for the End of the World?
Start with a disco set and end up with a bit of Chicago House and go out with a bang.
And finally, what's your go-to bar snack or pub grub?
Nuts. All kinds, I love them. There are even salt n vinegar ones now in this fast ever changing world. A bag of prawn cocktail Seabrook crisps are the total king of pub snacks for me.
Check out Chris Hoyle in action as Bobby in The Last Quiz Night on Earth – now touring across the North until 3 April. Click here to book.