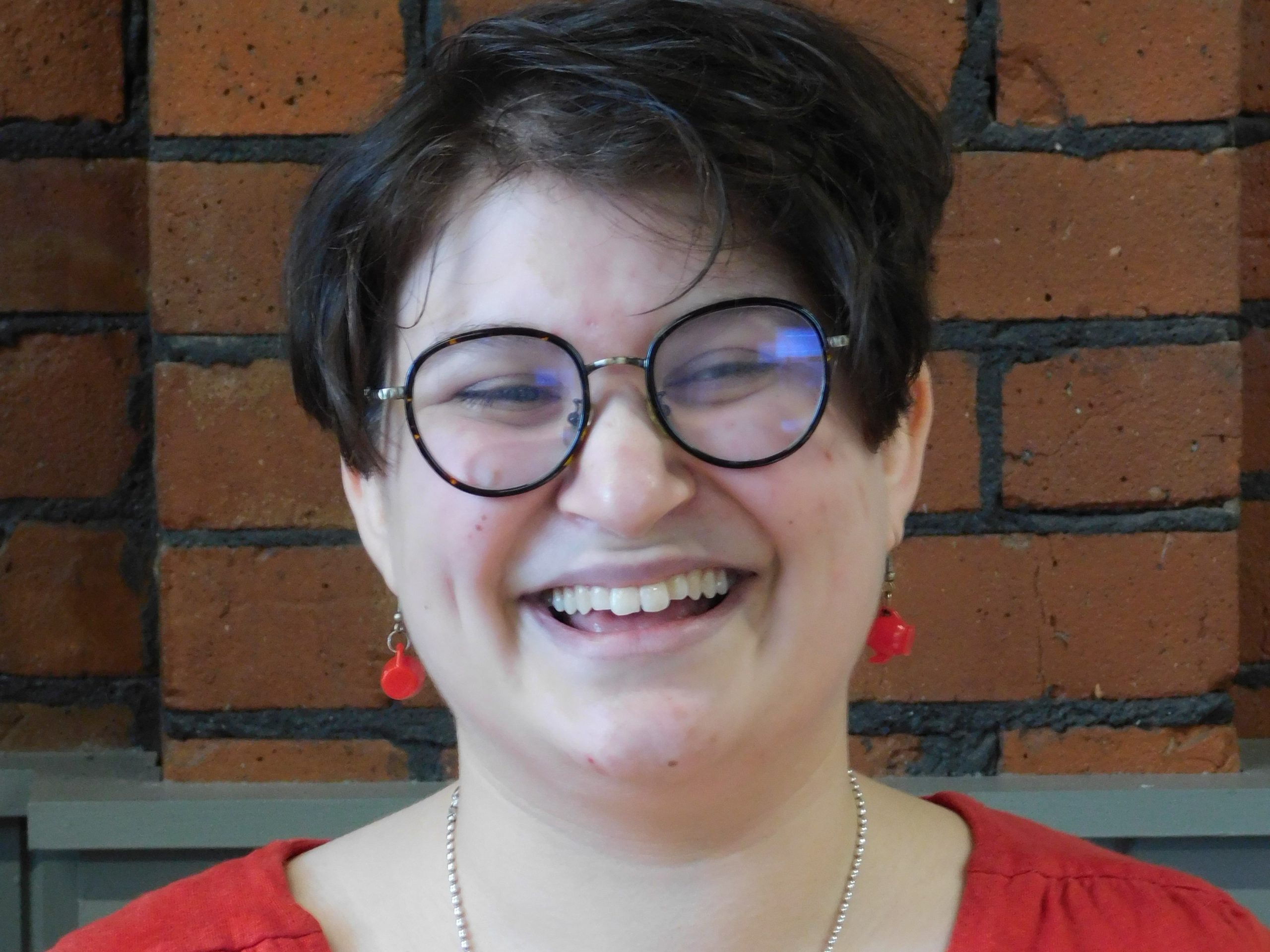 Arisha here, emerging non-binary theatre creative from Manchester. I am beyond excited to have joined the Box of Tricks team as an Assistant Producer (Internship). I'm currently studying an MA in Arts Management at the University of Manchester. I met Box of Tricks whilst I was undergoing a mentorship through Arts Emergency, where I spent my year-long mentorship focusing on advocating for myself and others.
As someone passionate about advocacy and uplifting others, I'm so happy to have found a theatre company that share my values and use their resources to allow creatives to share their stories. I've been working for Box of Tricks for just over a month now and I thought I'd share what I've been up to and working on. Before I delve into details, I thought I should give a brief summary of my past theatre experience.
Before my MA, I studied musical theatre performance, earning a first-class degree with honours. I also took a year abroad to train as an opera singer in America. My love for performance and theatre has led me all over the world and to wild experiences. During my first 2 years of undergrad, I was not only president of the university's circus society but worked as a circus instructor and walk-about clown. I figured, if people already laugh about how clumsy I am, I might as well paint my nose red and make some money out of it.
I approach theatre much like a treasure hunt, if you're not exploring and searching for new things…it gets a bit boring, get too into it and you might end up in a field somewhere…dressed as a bird for harvest festivals (may or may not be based on a real experience).
The past month we were finalising tour plans and opening our show The Last Quiz Night on Earth by Alison Carr. After a Covid-induced theatre hiatus, this site-specific, immersive show has been the perfect project to throw me back into the deep end and back into rehearsals. As an Assistant Producer, my duties were varied, however, I'm most proud of the tour pack I created for the touring actors and crew. This featured in-depth explanations of the venue, accommodation and any local supermarkets or laundrettes. I found researching local communities interesting, especially as this is a rural tour, there were some logistical challenges that I've found really fun to work through and come up with solutions for.  As there are a few birthdays during the tour schedule I also featured some local dessert places in case anyone wanted celebratory waffles or cake on the road.
A hugely exciting part of the process has been being in a rehearsal room again. I've loved working with the actors and crew they're all lovely talented individuals. It's so exciting to watch creatives develop acting choices, enrich the narrative, and create an atmosphere during the process. There's truly nothing better than the electricity in a working rehearsal room. Especially when it gets infiltrated by Pablo the Pub Cat.
A new skill that I've had to assist with over the month has been helping with marketing the show, this has taken on many forms, such as creating Facebook events and Instagram stories. I've enjoyed creating some content with the actors, as well as conducting Vox Pop interviews during the open dress rehearsals. There is something so wonderful about facilitating others to talk about things they enjoyed. It's definitely a skill I would love to develop further if I get the chance.
One of the biggest challenges I've overcome so far has been my physical repulsion towards excel spreadsheets (they are genuinely fear-inducing). I'm so happy to say that my colleagues are super supportive and understanding of my plight, willing to help me be less overwhelmed by maths, formulas and data entry. Hopefully, by next month I won't be as intimidated by it. Who knows, I could become the next excel whiz-kid (probably not though).
All in all, I'm having a blast with Box of Tricks, I'm learning new skills every day and gaining a deeper insight into how a theatre company runs and the many little jobs that it takes to make a project like a full tour come to fruition. The past month has flown by, and I have a feeling my remaining time here will pass with similar speed. I don't know what's next in store for me with Box of Tricks but I'm excited to find out.
~ Arisha Marsh, Assistant Producer (Arts Emergency Internship)
Advertised via the Arts Emergency network, our paid internship programme is tailored to meet the interests of an early-career theatremaker and includes experience of producing, developing new plays, rehearsals, fundraising, touring new work and script reading – giving a hands-on, 360-degree experience of working within an active new writing theatre company. As part of our ongoing Positive Action strategy, the internship supports Arts Emergency in offering young people a fair start in the arts and a meaningful pathway into the industry.