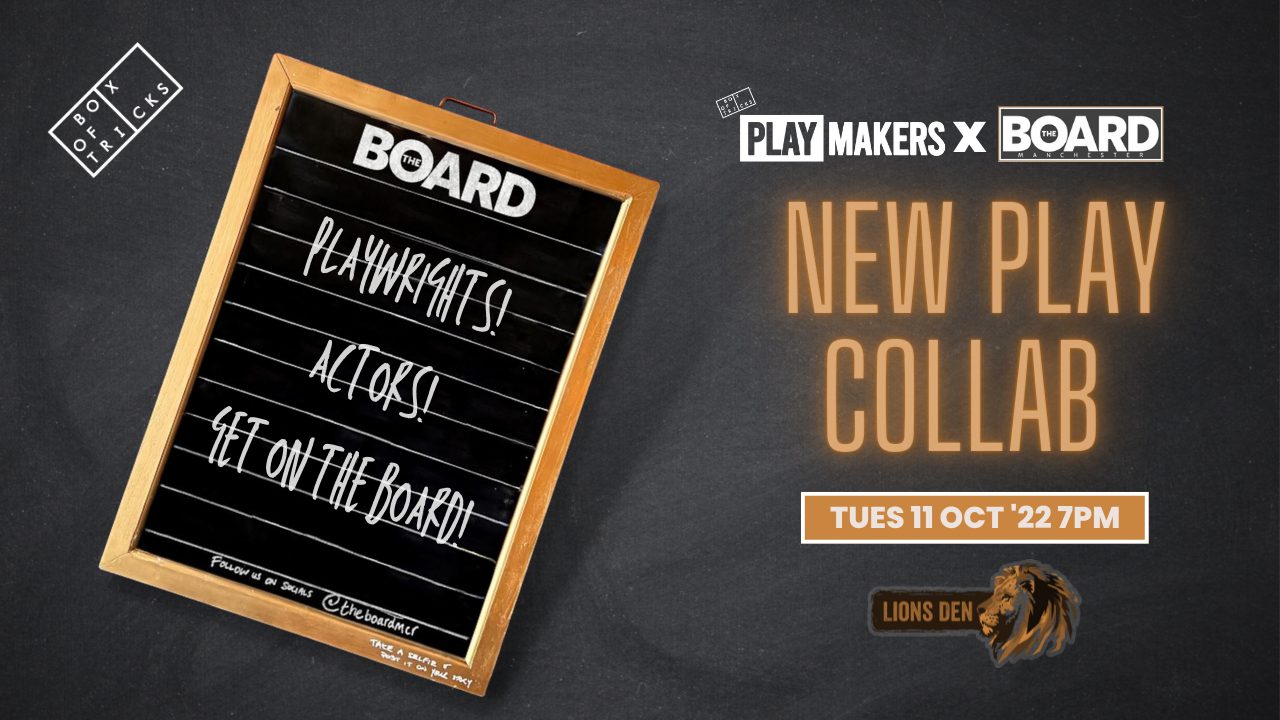 Get on The Board!
Box of Tricks and The Board join forces for the first time to invite local PlayMakers to showcase their talent at the Lions Den in Manchester. Join us for our one-night-only New Play Collab. 
Are you a local actor who'd like to perform new work? Are you a local playwright wanting to hear an extract of a new play? Get your name on the Board...
The Board is a free, monthly gathering of professional actors and industry creatives, and an opportunity for the regular sharing of short works to an audience of professional colleagues, friends and supportive theatre-lovers. We encourage discussion, connection and creative conversation in the bar downstairs, before and especially after the events. Hosted at The Lions Den, a great performance space and bar on Deansgate Mews, The Board is free to attend and performers do not need to submit a self-tape, just fill out a short form!