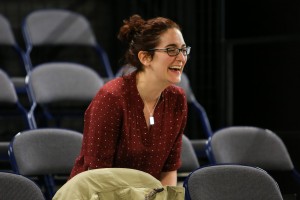 Next up on the SparkBlog we have Director Hannah Tyrell-Pinder…
1. What most excites you about SparkPlug?
Taking David's unique voice to audiences, and allowing him to tell his story, his way. I'm really excited to see and hear the audience reactions as we travel round the country.
2. Describe the play in 3 words?
Energetic, powerful, uplifting.
3. What was your family's first car?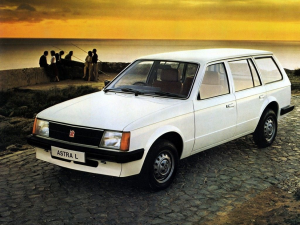 The first car I remember was a yellowy-beige Vauxhall Astra estate.
4. What's your favourite childhood artist or song?
According to my family I spent an entire holiday in France aged 3 demanding that either Meatloaf's Modern Girl or Ernie and Bert's Rubber Duckie be played in the car, but the first albums I remember choosing to play myself were Kylie Minogue – I Should Be So Lucky and Jason Donovan – Ten Good Reasons. Man, I was one cool kid.
5. What's your talent show act?
This is a tough one, as I'm normally the one organising the fun! I do know a LOT of song lyrics so maybe some kind of epic lip sync display?
6. Where are you most looking forward to visiting on the tour and why?
I'm really looking forward to taking the show to Birmingham Rep at the end of the tour, I've a lot of family and friends in the West Midlands so it'll be something of a homecoming.
SparkPlug opens at HOME Manchester from 13-23 February before touring nationally until 13 April 2019. Book now: http://bit.ly/SparkPlugTour. 
#SparkPlugTour