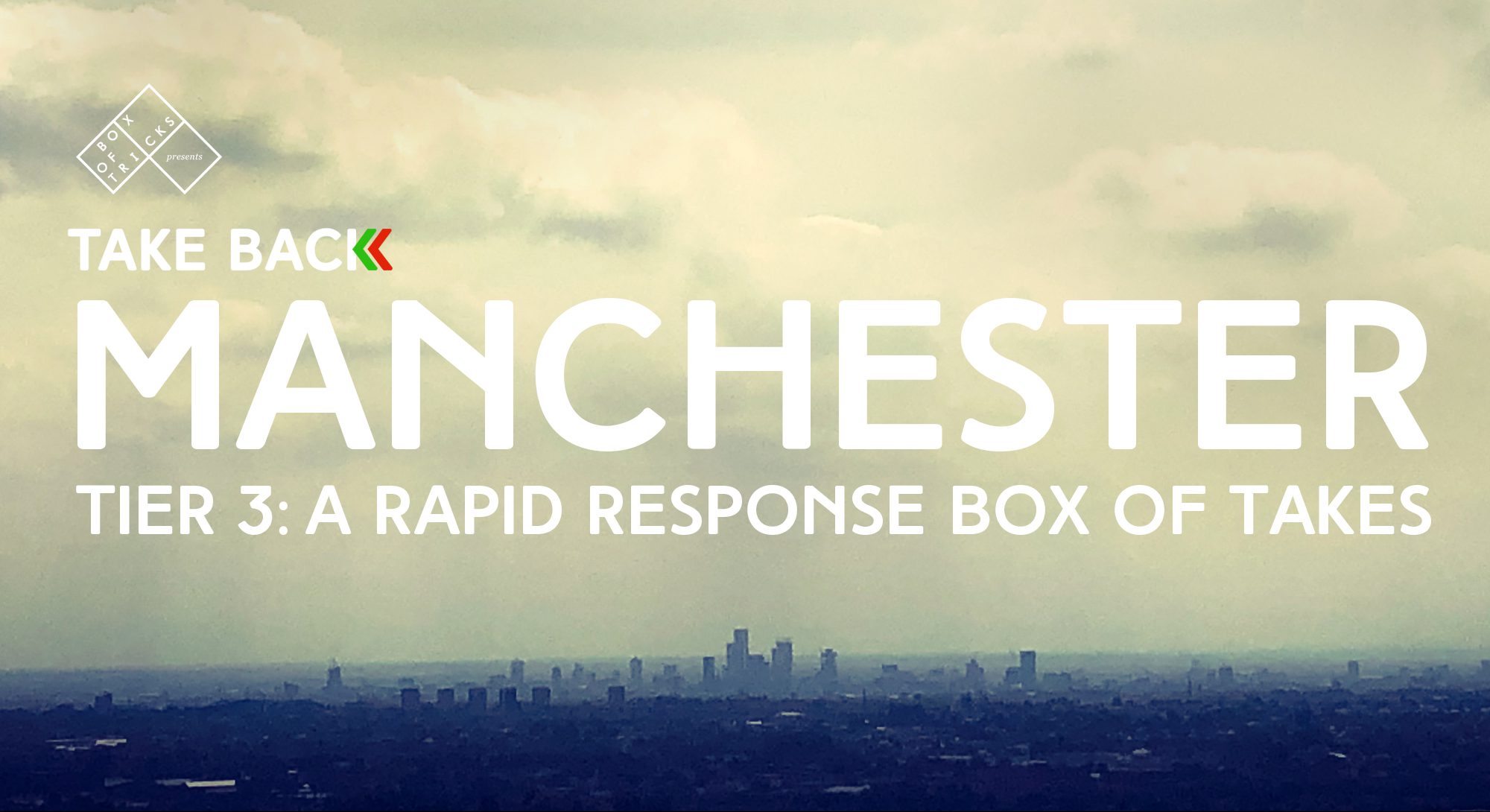 As Manchester heads into Tier 3 lockdown, local theatre companies Box of Tricks and Take Back are joining forces for the first time to create an online collaboration of short creative responses from our community.
Inspired by Andy Burnham's fight for justice, we've asked writer-performers from across Greater Manchester to respond to this week's news and kick-start a conversation as the region heads into a higher lockdown. Watch this space and follow #TakeBackManchester as each unfiltered, rapid response emerges white hot from our creative fires.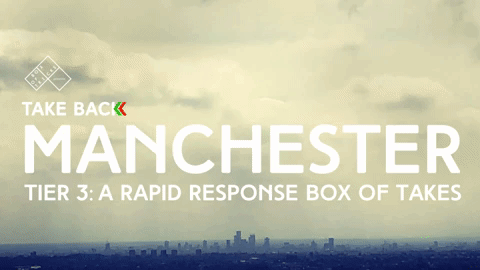 In the absence of a real-life audience, we'd love to hear what you've got to say. Share, comment, get involved. If you want to add your voice, send us a short piece – whether it be video, audio, text (up to 1 min) – to takebacktheatre@hotmail.com. We'll be sharing some of our favourites over the next few weeks as lockdown begins to bite.
We stand shoulder to shoulder with each and every person hit hard by the devastating effects of this pandemic. This is our generation's greatest challenge – people's lives and livelihoods are on the line – and we must unite to respond with love, compassion and solidarity firmly in our heart. The primary function of government is to look after its people and ensure that "no one is left behind".
Amid these dark days, we hope these short, sharp blasts of creativity bring you hope, heart, humour whoever you are and wherever you may be. We look forward to hearing what you've got to say.
Stay safe, stay strong, stay positive,
Adam, Becx, Grant, Hannah and Julie x
Box of Tricks and Take Back Theatre
#TakeBackManchester
---
PlayMakers Fund
Our theatre community has been devastated by Covid-19 and freelance artists have been amongst the hardest hit. If you're in a position to support us, please consider making a donation to our PlayMakers Fund today. Your kindness will be paid forward as we seek to keep the heart of our industry beating at this time of unprecedented crisis.