Plastic Figurines
A new play by Ella Carmen Greenhill
8 April – 16 May 2015
"Mum told me that there was something in his brain that was different, she said that he liked to put his toys in lines and that was a symptom or whatever. I used to go in his room and see all his stuffed animals in a line and I'd mess them up. I'd mess the line up."
Rose loves her brother Mikey. Mikey loves Rose, Bruce Willis films and the Teenage Mutant Ninja Turtles but he hates change. When their mum is diagnosed with leukaemia, their world is plunged into chaos. Rose returns home to find a very different brother to when she left. But today is his eighteenth birthday and Rose wants everything to be perfect but life with Mikey isn't ever that simple.
Inspired by events in the playwright's own life, Plastic Figurines is a funny and moving new play that explores autism and the relationship between siblings with very different views of the world.
Award-winning playwright Ella Carmen Greenhill is one of Theatre503's 503Five and a former writer-on-attachment at Liverpool Everyman & Playhouse and Paines Plough.
Project development supported by the Lowry. Production supported by Liverpool Everyman & Playhouse and HOME, Manchester.
Sylvia Waddlove and Leche Trust
Tweet
"Adam Quayle's production for Box of Tricks has a tempo and delicacy to match the writing... It's only a small play, but its fleeting 70 minutes leave you with the sense of having stumbled across something quietly courageous and personal."

★★★★ The Guardian
"A tender, nuanced piece of new writing exploring autism and the bond between siblings... There is depth and delicacy to the writing, and humour too... Milner and Samuel quickly pin down the rhythms of this particular relationship, and both their performances are shaded and subtle... Adam Quayle's confident, contained production is full of quietly moving moments."

★★★★ The Stage
"This play will engage, entertain and challenge you – but, most of all, it will move you. Unmissable."

★★★★★ Public Reviews (Barnsley)
"Particularly compelling, skilfully propelling viewers through an arc of emotions... Greenhill's fine writing, which shifts the action backwards and forwards over one central point, creates an empathetic picture of the siblings... Beautiful moments of verbal and visual humour."

★★★★ Liverpool Echo
"Plastic Figurines feels like the kind of special performance that makes you see the world a little differently. The small moments that take place within feel unflinchingly genuine... Great theatre should be about breaking down doors, and Plastic Figurines certainly achieves this."

★★★★ Public Reviews (Liverpool)
"A tour de force two-hander one-act... short beautiful vignettes piece together a fragmented story of brother and sister who truly care for each other... Plastic Figurines is unmissable."

★★★★ British Theatre
"A genuinely affecting, lovingly crafted piece of theatre."

★★★★★ London Theatre
"Driven by character and emotion, this is 70 minutes of incredible drama."

★★★★★ Downstage Centre
"Greenhill's emotional rollercoaster of a play... A bravely authentic, personal, and hugely enjoyable work."

★★★★ The Stage Review
"Plastic Figurines is a delicate, fast paced, immensely funny in all the right places and attention grabbing play. It is one that uniquely cannot fail but to entertain... Absolutely required viewing."

9/10 Liverpool Sound and Vision
"Adam Quayle's production skilfully plays off the grief-stricken moments with flashes of levity and real humour that combine to beautiful effect and so you're not laughing, then you're crying, such is the simple profundity of the writing, of the performances, of the whole of Box of Tricks' production... One of the best plays I've seen in 2015... Hugely recommended."

Ian Foster, There Ought To Be Clowns
"There are very good performances from both Remmie Milner and Jamie Samuel as Rose and Michael and tight direction from Adam Quayle for Box of Tricks. It's not flashy and bold or shouty and political, but as a nice little play about a family dealing with its own issues, it is touching and humorous and certainly worth seeing."

British Theatre Guide
"Moments of true drama hit the emotional target... The warm interplay between Samuel and Milner is a convincing impression of the love and conflict of a family under extreme duress and proves that Plastic Figurines deserves the enthusiastic response."

★★★★ Public Reviews (Salford)
"Both Remmie Milner and Jamie Samuel give exemplary performances, totally believable as siblings... A brave, original play that would be a shame to miss."

★★★ What's On Stage
"The poignant and funny Plastic Figurines... Fantastic theatre"

★★★★ Theatre Full Stop
Click to reveal more
Cast Members: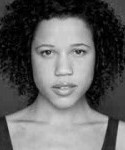 Remmie Milner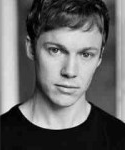 Jamie Samuel
Creative Team:
Director: Adam Quayle Designer: Katie Scott
Associate Producer: Amy Fisher Lighting: Richard Owen
Composer: Chris Hope Sound: Chris James
Casting: Peter Hunt Production Manager: Chris Whitwood
Stage Manager: Kam Patel Press & PR: Duncan Clarke PR

Photo Gallery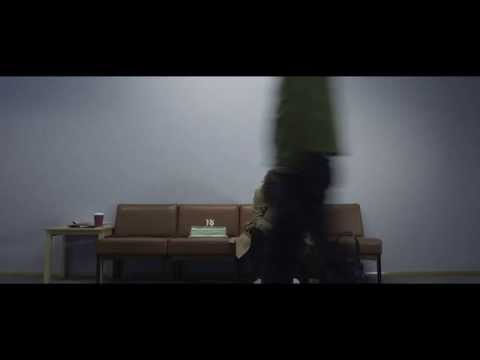 Video Gallery