Too Much World at Once
A new play by Billie Collins
3 March – 22 April 2023
"We should've seen this coming. We did. We did see this coming. The world will not be kind to us because we haven't given it a reason to be."
The world turns. Dark clouds gather. Chaos is on the horizon.
On his fifteenth birthday, Noble transforms into a bird. Thousands of miles away, his sister Cleo is stationed on a remote island with the British Antarctic Survey. The birds have disappeared. Noble needs to reach her. Lying low until it's time to take flight, he finds solace in misfit Ellis while his mum Fiona desperately tries to stop their home from falling apart.
A lyrical, theatrical journey that spans continents and lives, Too Much World at Once is an urgent coming-of-age story for our times.
Press enquiries: Flavia Fraser-Cannon @ Mobius Industries
Supported by




Sylvia Waddilove Foundation
Developed with support from Stephen Joseph Theatre, Scarborough.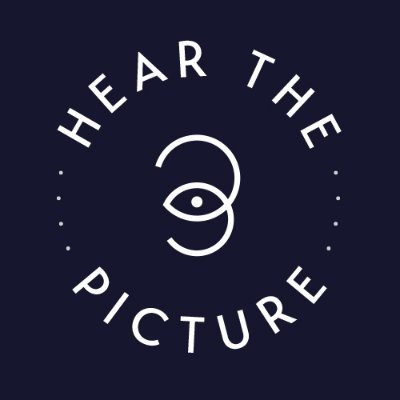 Accessible Performances: We've been working with Hear the Picture to develop bespoke Audio Described Performances for Too Much World at Once. Want to know more about accessible performances across the tour? Find out more here.
Content warnings:
Climate crisis, climate grief and anxiety.
Mental health - references to anxiety, depression and panic attacks.
Discussion of homophobia and use of homophobic language.
Family conflict.
Brief moment of nudity.
Tweet
"A timely, richly theatrical piece that straddles the intimate and the epic with ease... A thoughtful parable that portrays the frustrations of a younger generation that care deeply about the plight of the planet, but feel powerless to do anything about it."

★★★★ The Stage
"Wonderfully told with a beautiful simplicity to the piece... All four performers work seamlessly together and each of them bring a unique energy to the performance space... A beautiful tale of a teenage boy making sense of his place in the world."

★★★★★ West End Best Friend
"Serious, topical and thought-provoking, the story leaves an indelible impression... An extraordinary script... A fable for our times, which explores themes of otherness and difference and reminds us of the impact of climate change as well as the difficulties of growing up. Intriguing, resonant, and out of the ordinary."

★★★★ Theatre & Tonic
"Richly poetic, Collins' writing takes its audience on a journey of the imagination, but it also surges forward. There's urgency in its rhythms... Too Much World At Once powerfully shapeshifts and soars – seamlessly accommodating a touching and relatable coming-of-age story within a strikingly visionary exploration of the consequences of climate change."

Circles & Stalls
"This ingenious play manages to create real people, lives and new worlds with nothing but a simple set, several props and four naturally talented actors. Dramatically exceeding my expectations, Too Much World At Once is a poignant yet underrated triumph of theatre."

Voice Mag
"This great new play from Billie Collins is produced by stalwart supporters of new writing, Box of Tricks... Well enhanced by a beautiful sound and light design... gave the small studio theatre an impression of a much larger space, and moved us through space and time effortlessly... Powerful and moving play."

North West End
"A remarkable achievement"

Reviews Hub
"Writer Billie Collins has created a wonderful, complex world through her skilful narrative... A very enjoyable play featuring strong performances and an exquisite exploration of male teenage friendship."

Fairy Powered Productions
Click to reveal more
Cast Members: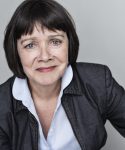 Alexandra Mathie (she/her)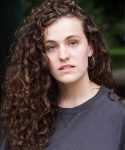 Evie Hargreaves (she/her)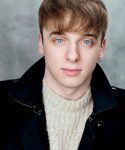 Ewan Grant (he/him)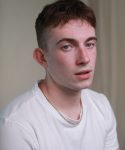 Paddy Stafford (he/him)
Creative Team:
Director: Adam Quayle | Designer: Katie Scott |
Sound Designer & Composer: Lee Affen | Lighting Designer: Richard Owen |
Movement Director: Aiden Crawford | PM: Jack Opie |
TSM: Rob Athorn | CSM: Phoebe Delafaye |
Design Associate: Lucy Sneddon | Sustainability: Robin Lyons |
Associate Producer: Justina Aina | Marketing: Marcy Rick |
Assistant Producer: Arisha Marsh | AD Consultancy: Ben Wilson
Audio Description: Hear the Picture
Photo Gallery