To celebrate Box of Tricks' 15th birthday, can you give a gift to kickstart change?

Our 15th Birthday Appeal is raising £15,000 to radically change how we support Northern playwrights and offer pathways into the industry. With your help today, we can invest in the playwrights of tomorrow.
We're trying something new to shake things up and reimagine playwright development. Our Time to Write initiative will remove barriers, increase access and offer concrete support to our PlayMakers to do what they do best: make plays. Simple in principle, but radical in approach, this promises to be a gamechanger for playwrights: PlayMakers will be given money to explore a new play with no strings attached.
Over the last eighteen months, since launching our PlayMakers Network, we've had countless conversations with Northern playwrights and heard first-hand about the barriers and challenges they face to write plays, tell their story and have their voice heard. Since launching last year, the network has already engaged with hundreds of playwrights right across the North through various programmes – PlayBox, Screen/Play Award, Pen Pals, online Masterclasses – but we need to take things further and offer meaningful investment in Northern voices now and in the future.
Time to Write is a bold approach to supporting future talent. Playwrights won't have to jump through hoops of complex funding applications or high-odds writing competitions. Responsive to their creative needs, the programme will offer bursaries to simply write or fund time and space to explore an idea with actors.
Last month, we road-tested Time to Write by gifting £1250 to playwright Karla Marie Sweet to support her development of her new play The Grief Exception thanks to donations to our PlayMakers Fund. First connecting with us through our Pen Pals programme in 2020, Karla is a prime example of the need for change. Staring down the barrel of an unsuccessful Arts Council bid, with no financial support from elsewhere, this bursary offered a lifeline that ensured the R&D could go ahead without Karla having to fully fund the project from her own pocket.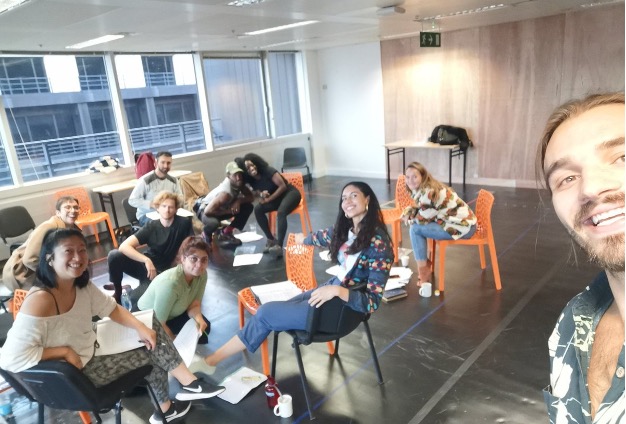 "Box of Tricks' amazing show of support is a great example of how they don't just talk about inclusivity and access, they really put their money where their mouth is and I'm so proud that this play is associated with them, a company whose values I massively share." – Karla Marie Sweet
We've set an ambitious target of £15,000 to make game-changing bursaries to writers across the North. We've hit £1000 to date but have a long way to go. To hit our target, we'll need donations large and small. The more money we raise, the more playwrights we can support.
Donate to our 15th Birthday Appeal at https://boxoftrickstheatre.co.uk/support-us.
If you'd like to talk to us about making a larger donation, please e-mail Executive Producer Max Emmerson on execproducer@boxoftrickstheatre.co.uk.