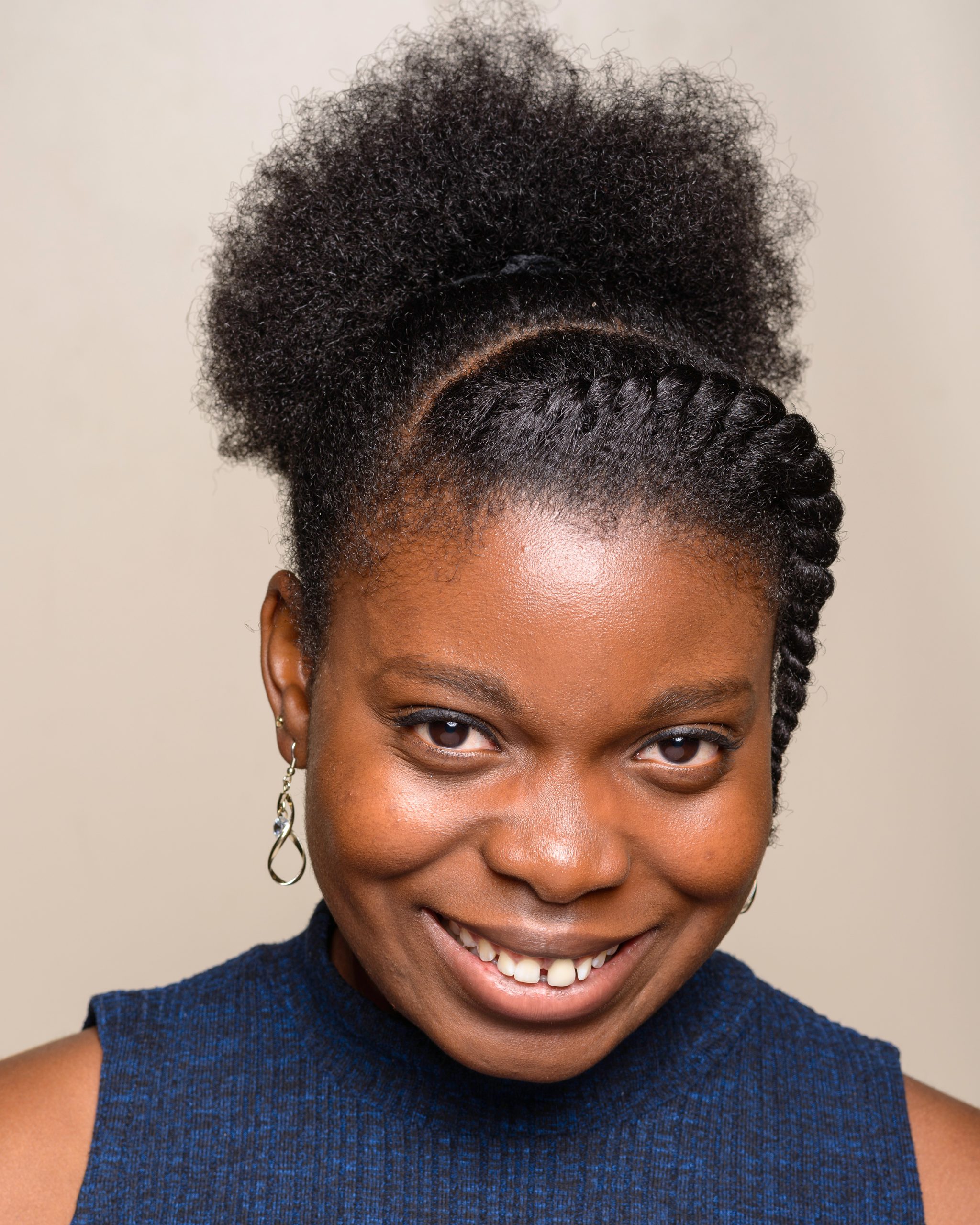 We're delighted to introduce you to our new Associate Producer, Justina Aina! We asked Justina some questions to give you the chance to get to know them a little better…
Tell us about you and your journey in theatre to date.
I started in the Royal Exchange Young Company as Stage Manager then went onto being a Young Producer. Stage Managed on The Trial at Hope Mill Theatre then in Edinburgh with People Zoo Productions for a month. Went onto Assistant Producing at Royal Exchange Theatre for two years or so. My favourite shows to work on were Guys & Dolls, Wuthering Heights and Rockets & Blue Lights. Went on to work as Exec Coordinator & Associate Producer for Tom Simons, one of the top 10 YouTubers in the world. Worked as Production Secretary on a show called The Family Pile created by Hat Trick Productions. Then I worked with I M Pact and The Lowry to Produce the I M Pact: Dance Lab; working with three Choreographers, three Solo Dancers and an ensemble of eight. Now I'm here!
What excites you most about working in the creative industries?
Working in the creative industries is so exciting because the activity of putting a show together – whether theatre or TV – is such a strong way of teaching a variety of life skills. I enjoy storytelling and following journeys through their key events. A person in the creative industries pulls from and is continuously learning about history, science, maths & teamwork. This can come from what someone's written in the script or what the departments need to get the show going. Audiences and Production Staff gain a new core memory each time they interact with creative storytelling.
What's your role with Box of Tricks?
I'm Associate Producer with Box of Tricks Theatre Company. I work alongside the Artistic Directors to manage on budgets, timelines, and agreements. I communicate with creatives, cast members and their agents as well as venues to check in on our Marketing and Production teams being linked up and communicating well. I work with the production team to make sure we're on the same page with what's happening now and what's next on the to do list.
What advice would you give to others starting out in your field?
If being a Producer interests you, identify why that is. As well as wanting to see through projects I found interesting, with people I admire, I also enjoy numbers! Working my way around how numbers tell their own story was a way for me to grow.
It's a great idea to figure out what your communication and project management tools are going to be. Real paper notebook? Trello? Notion? Think about how best you're going to share timelines and documents – Google Drive, Microsoft Sharepoint or Dropbox. Your tools will be the difference between your mind being more, or less chaotic than usual. YouTube is great for hints on the best applications for what you need and tricks to using them.
Above all, remember that you're a part of a team and to keep communication flowing. Ask questions, regardless of if you think they're silly or not.
If you could change one thing about our industry, what would it be?
It would be helpful if there were better follow through on initiatives. We've had the same problems and answers for the longest time.
"According to new research from academics at the universities of Edinburgh, Manchester and Sheffield, published in the journal Sociology, 16.4% of the people who work in the creative industries that were born between 1953 and 1962 had a working-class background. This has fallen to just 7.9% for those born four decades later. The pattern is clear. Writers, actors and musicians are becoming less working class." Owolade, T. (2022) The Observer.
"Nicola Harding said: 'From my research it does appear that those who are engaging in graffiti are increasingly now from more affluent backgrounds, as they have the money and time to devote to perfecting their skills." Robinson, M. (2018) The Daily Mail
We're really excited to welcome Justina to the team, and you've got plenty of opportunities to see their work in action! They've supported with our upcoming PlayMakers Takeover, and our next big tour: Too Much World at Once by Billie Collins.