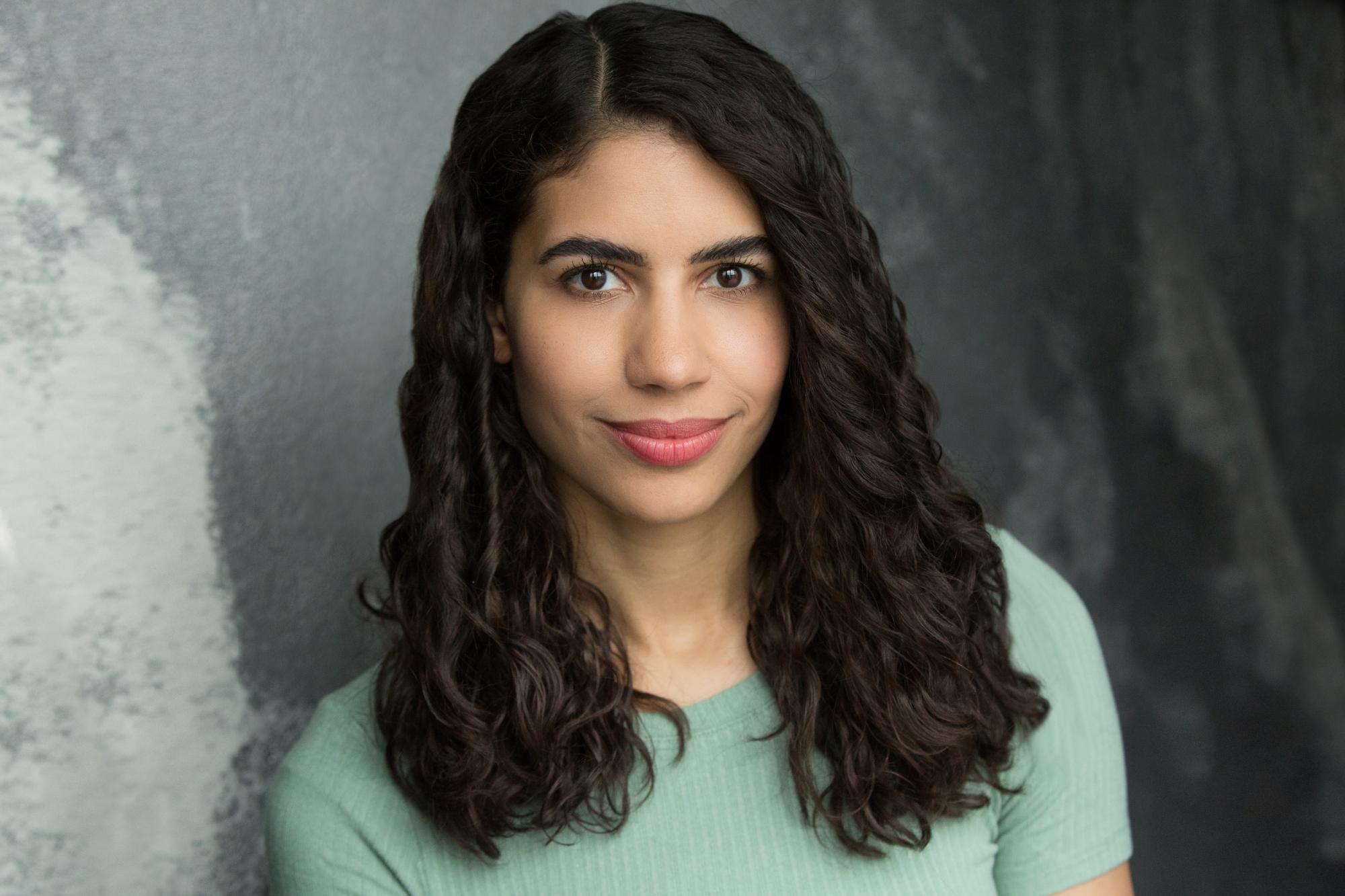 As part of our newly-launched 15th Birthday Appeal, we're trying something new to shake things up and reimagine playwright development. Our Time to Write initiative will remove barriers, increase access and offer concrete support to our PlayMakers to do what they do best: make plays.
Last month, we road-tested Time to Write by gifting £1250 to playwright Karla Marie Sweet to support her development of her new play The Grief Exception thanks to donations to our PlayMakers Fund. We caught up with Karla after a week of R&D at the New Diorama Theatre, London, to find out how the bursary had helped.
When the Arts Council lets you down and you don't get the funding you need to make a project happen, what do you do? 
If you, by some miracle, have enough in your account to cover a stripped down version of the project, it's often a choice between the poverty that self-financing can result in or giving up on a creative dream that has already become so precious to you.
I was faced with such a choice not so long ago. And then, Box of Tricks came to the rescue.
The project in question was an R&D for my new play, The Grief Exception, a play Box of Tricks have supported from the beginning. I started writing the play in 2019 but soon hit a brick wall. Was it plotty enough? Was it even a play? I downed tools for months. Then, Box of Tricks launched a call out for their new scheme, Pen Pals, and I was lucky enough to bag a place.
The scheme partnered me with another local playwright so we could offer one another support as we attempted to make it through our first drafts of a new play. I pulled The Grief Exception out of a folder on my hard drive and brought it back to life. Support also came from Box of Tricks themselves, in the form of regular meetings and feedback on our plays. Suddenly, I had deadlines to work towards, guidance when the play started to feel directionless and, most importantly, people to moan to as the theatre world began to feel even more impossible to access throughout 2020.
In the Pen Pal I'd been paired with, I found a friend and ally. Writing can be such a lonely pursuit so these kinds of relationships are invaluable and I also enjoyed the Pen Pal Scratch Nights I attended on Zoom. Anyone who has worked with Box of Tricks knows how great they are at making their network feel like a family and these scratch nights served as safe, supportive spaces for people to share their work and connect with one another in a really special way. Hearing other people's work and sharing an extract of my own was both entertaining and encouraging – this network of talented people believed I had something. I needed to get The Grief Exception finished and, in March 2021, I completed my first draft.
And then it sat on my hard drive again. For months.
I was trying to gather the courage and find the time to write the dreaded ACE bid that, even after all my hard work on the application, I knew would come with no guarantees. But, one morning, I woke to the news that New Diorama were offering me four days of free rehearsal space and I knew I had to use it to take The Grief Exception to the next stage – an R&D period. And that meant writing that ACE application and giving it everything I had.
So I did and, while I waited for an answer from the Arts Council, I got my actors on board and planned everything I needed to in order to make it the most fruitful and enjoyable R&D possible.
Then, I got my ACE decision letter: A big, fat "no". I was crushed. But determined. I looked at my bank balance. This is what overdrafts are for, right? (Picture, if you can, that classic Natalie Portman Star Wars meme as I say this again) This is what overdrafts are for, RIGHT?
No. They're not. And frankly none of us should have to PAY to WORK. Thankfully, Box of Tricks see it the same way and, when I told them what had happened, they were happy to help. I didn't need to fill out a difficult application or jump through hoops or feel like I had to play a game I don't know the rules to. They believed in me and trusted I would use the funding wisely because they'd seen how hard I'd already worked on the play. It was just that simple.
Given the years I've spent trying to get past red tape, knocking on doors that won't open and battling through an overwhelmingly elitist theatre landscape, Box of Tricks' way of doing things is incredibly refreshing. They're a theatre company who don't just talk the talk when it comes to creating a more inclusive industry – they actually put their money where their mouth is. In a business full of performative allies, this means the world.
My R&D was a roaring success and the play is making great progress. With further support from Box of Tricks, I'm grateful to be in the position to develop a final draft (or two!) before sending it out to theatres from next month. What Box of Tricks do for theatremakers like me makes them true changemakers. Being championed by them means that my play has the best chance possible of getting made and the more under-represented voices getting plays to stage, the less elitist the theatre world will be for the generation who come after us."
~ Playwright Karla Marie Sweet