Under Three Moons
A new play by Daniel Kanaber
24 September – 2 November 2019
"I bet when they get older they're going to look back on tonight and say, that was a night that was, by that fire, that was a night"
Mike and Paul are mates. They drink, they smoke, they crack jokes. They kill time.
Spanning half a lifetime, Under Three Moons takes place on three nights across three decades of two friends' lives. From a school trip to France as teenagers, to a surf shack in their twenties, to Christmas in their thirties, Mike and Paul meet up and talk into the night. From boyhood to manhood to fatherhood, these are the nights they share.
A new play about friendship and growing up, Under Three Moons explores how men relate to each other today. Who we are and how we live. And the spaces between.
Listen to the British Theatre Guide Podcast with Daniel Kanaber and Adam Quayle:

Winner of Best Fringe Play – I Love Manchester's Best of Manchester Theatre 2019
Supported by:




Boris Karloff Charitable Foundation
Image: © Decoy Media
Press enquiries: Duncan Clarke PR | duncanclarkepr@gmail.com | 01904 345247 / 07880893750
#UnderThreeMoons
Tweet
"Darren Kuppan and Kyle Rowe excelled in this production... This play is an extraordinary and thought-provoking look at a subject that is often ignored. It is beautifully acted and has a great balance of honesty and avoidance, humour and seriousness... I encourage you to go and see it!"

★★★★★ North West End
"Rowe and Kuppan subtly capture each new phase and are as convincing as 16-year-old boys as they are as they are world-weary adults... What Under Three Moons does remind us is that whatever life throws at us, from personal tragedy to financial success, underneath most of us are still the teenager we always were."

★★★★ Yorkshire Post
"A smart, honest account of the male psyche, told at times with warmth and affection... It's refreshing to have a production that leaves you to come to your own conclusions and certainly one that will spark conversation and debate... A rich, engaging contemporary production with a strong message about one of the big issues of our times, done with great thought and consideration."

★★★★★ Culture Vulture Reviews
"Dialogue is the show's heartbeat... A smart, touching look at how men relate to each other."

★★★★ Reviews Hub
"Hooked from start to finish... Under Three Moons really highlighted the cyclical nature of life and how people can transition from misfortune to success and likewise how quickly things can crumble. But the underlying theme of mental health awareness, particularly amongst men, where things remain unsaid, made this production all the more provoking."

★★★★★ Fairy Powered Productions
"Box of Tricks is the real deal... Kanaber is a strong, funny writer, and knows these messy, sometimes contradictory characters inside out... Darren Kuppan (Paul) and Kyle Rowe (Michael) are both excellent... It's a kind of magic."

★★★★ Quays Life
"The durability of male friendship is explored to persuasive effect... In the here and now, as the pair bicker, bond and bounce off one another, their relationship is a believable one. This is down, in no small part, to the performances of Kyle Rowe and Darren Kuppan as Michael and Paul, and Kanaber's ear for dialogue. As the conversations ricochet between inane banter and poignant introspection, the male ability to say a lot without saying very much at all is keenly demonstrated."

The Stage
"Daniel Kanaber's writing has a beautifully natural flow... Rowe and Kuppan hold your attention throughout. These are mighty real performances with a magnetic quality which draws you to the exquisite writing... Funny and charming, Under Three Moons puts a spotlight on male friendship and what happens if we keep it all in. The effect is dazzling... Box of Tricks have produced a perfectly formed play."

I Love Manchester
"As the two friends, Darren Kuppan and Kyle Rowe skilfully depict the transition from boyhood to manhood both physically and emotionally, each mapping out the changes in their characters with thoughtful precision. Their nuanced performances hold the attention, explicitly exposing the vulnerability at the heart of this subtle and considered portrait of male friendship."

Circles and Stalls
Click to reveal more
Cast Members: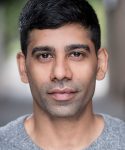 Darren Kuppan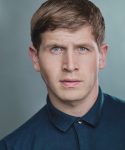 Kyle Rowe
Creative Team:
Director: Adam Quayle Designer: Katie Scott
Associate Producer : Max Emmerson Movement: Luke Rigg
Production Manager: Jack Opie Lighting: Louise Anderson
Sound: Chris James Composer: Chris Hope
Press: Duncan Clarke PR
Photo Gallery