SparkPlug
A new play by David Judge
13 February – 13 April 2019
"He's got two Dads, my lad. One's black. That makes him black. I suppose."
Manchester, 1983. Dave loves Rod Stewart, Joanne and his Ford Capri. He's all set for a new start. Only Joanne's about to have someone else's baby. Is Dave ready to become a Dad even though he's not the father?
A punchy and poetic exploration of family, race, identity and love, SparkPlug is the story of a white man who becomes the adoptive father, mother and best friend of a mixed-race child, David.
Inspired by autobiographical events and exploring the playwright's background as an actor and spoken word artist, SparkPlug is a lyrical and energetic monologue that examines what family means in today's society.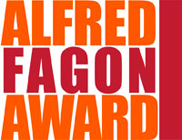 Finalist for Alfred Fagon Award Best New Play 2017
Featured as one of BBC's theatre shows you won't want to miss 2019
#SparkPlugTour
New Tricks development supported by Unity Theatre Liverpool through their Out of Space: Play Space programme.
Supported by



Images: © Decoy Media

Tweet
"David Judge fuses poetry and exquisite theatricality into a lovingly delivered personal monologue. A soul-searching inquest into race, class and machismo... A dexterous and moving telling of the author's story. There is swaggering bravado one minute and silent, gentle yearning the next. An elegiac and unassuming poetry is threaded throughout Judge's performance... Fleeting but exquisitely theatrical moments... In Judge's homage, there is at least a reassurance of authorial truth, of his own if not his father's. And it is beautifully told."

★★★★ The Guardian
"David Judge has dug deep in to his own family history for this absorbing one-man show... Mesmerising oral storytelling... Designer Katie Scott's set is a playground for boys of all ages, a garage cluttered with memories with, at its heart, a Meccano-like skeleton of a car which Judge clambers on, around and under like a playground climbing frame."

★★★★ Liverpool Echo
"Pure bliss... SparkPlug is a beautiful, remarkable piece of theatre, and Judge is one of the best actors I've had the pleasure of seeing grace the stage. This play is outstanding from start to finish. You need to see it."

★★★★★ A Younger Theatre
"The script for SparkPlug is outstanding... Director Hannah Tyrrell-Pinder uses Judge's highly physical performance style to create a dynamic and tense production. Central to this approach is Katie Scott's remarkable set... Intensely moving and beautifully performed, SparkPlug is a play that rewards attention."

★★★★ Reviews Hub
"Judge is a master storyteller and his stage presence is spellbinding... Katie Scott's wonderful set consists of a car-shaped Meccano construction which, over the course of 80 minutes, Judge inhabits as he climbs, crawls and twists within the iron structure... Heartbreaking yet inspirational stuff."

★★★★ Morning Star
"An exciting new piece of theatre which proves that there are still many stories untold... David Judge, playwright and actor, gives a stellar solo performance... SparkPlug is an educating, enlightening and entertaining piece that will certainly touch the hearts of many this year."

★★★★★ North West End (Liverpool)
"Unflinching... in its exploration of racism, violence and masculinity. But it's the great love and honesty at its heart that makes it such a powerful and compelling piece... A punchy, poetic and provocative play."

★★★★ Northern Soul
"SparkPlug is a rare example of concept, purpose and performance fusing successfully into one immersive production. Under Hannah Tyrrell-Pinder's direction, SparkPlug maintains pace and variety, forging Dave as a truly complex and sincere character... Cleverly structured, with well-designed set, sound and lighting, SparkPlug is a well-written, well-conceived and impressively executed new play."

★★★★★ North West End (Manchester)
"A tour de force... David Judge brings home the message learned with absolute panache, a stirring, positive creation which is bold, brash and brilliant. SparkPlug is a genuine look and appreciation of race through the eyes of one who took on prejudice and saw the beauty of what could be; proving that family is in the end about those who take you in and love you."

Liverpool Sound & Vision 9/10
"A well-told, detailed story, all told in a warm-hearted and often very funny way… Compellingly performed… A lovingly crafted story that has been turned into a really interesting piece of theatre that is well worth seeing."

British Theatre Guide
"David Judge's new play unflinchingly explores identity, race and family through the lens of his own experiences... Designer Katie Scott's ingenious garage set... An extremely charismatic performance... Judge's writing is poetic and powerfully direct... SparkPlug feels deeply personal, it's a vivid and compelling labour of love."

Circles & Stalls
"SparkPlug successfully combines passionate storytelling with a compelling narrative, creating an incredibly powerful piece of theatre. It is refreshing to see a play written and told by a working-class voice."

★★★★ The Play's The Thing
"A compelling story... David Judge is utterly, utterly captivating... Mesmerising! "

★★★★ Caught in the Act
"Judge's performance is captivating, carrying the audience through the messy complexities of Dave's life with energy and compassion... SparkPlug is a play about men, boys, race, sexuality, Manchester and cars. You're unlikely to see a story quite like it at the theatre – so I'd recommend you check it out if you can."

North Manchester FM
"A moving autobiographical monologue exploring a special father and son bond… Judge lovingly interweaves his home city of Manchester into the personal narrative with bittersweet comic effect."

The Stage
"Passionate, powerful, very personal… Judge's performance, hopping in and out of several minor characters, is a real tour de force with brilliant timing and conviction… Well deserving of the first night's standing ovation."

Theatre Reviews North
"There are plays, productions, shows that you appreciate the work of, admire, praise, write about, commend. Then there are those that you actually want to frogmarch people into the theatre to see. Go immediately and see SparkPlug… A brilliant evening at the theatre."

Honorary Manc
"The complexity of [David Judge's] tale and his eloquent, passionate delivery command my total attention, and I'm transported into his world… Storytelling at its finest."

Emma Hopley Reviews
Click to reveal more
Cast Members: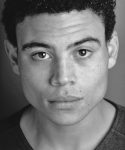 David Judge
Creative Team:
Director: Hannah Tyrrell-Pinder Designer: Katie Scott
Associate Producer: Max Emmerson TSM: Adam Steed
Production Manager: Liam M Whittaker Sound: Chris James
Lighting: Richard Owen Assistant Director: Hannah Calascione
Press: Suzie Jacobs | Chloé Nelkin Consulting
Photo Gallery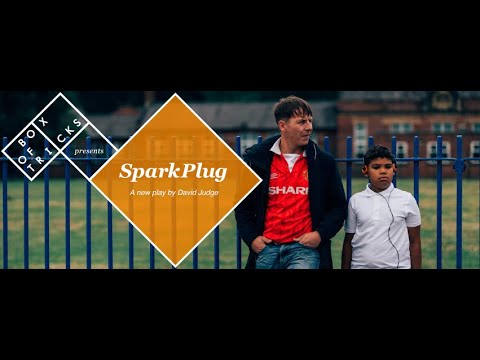 Video Gallery